Like this page on FB.com / Facebook:
Swiss Cheese Lab Pop Up Store

C'est la Cremerie de Paris
qui a été choisi pour heberger cette mission.

C'était une semaine très particulière
pour la Crémerie
qui n'avait pas vu de fromages depuis 42 ans,
exactement juin 1970,
date du départ des Halles de Paris à Rungis.

Un retour des fromages
dans un lieu qui était une authentique
Crèmerie
pendant 100 ans
de 1870 à 1970.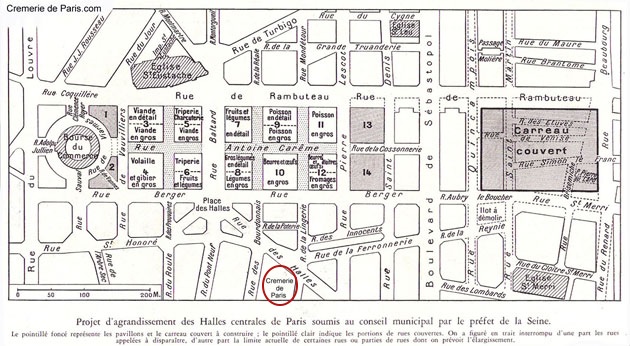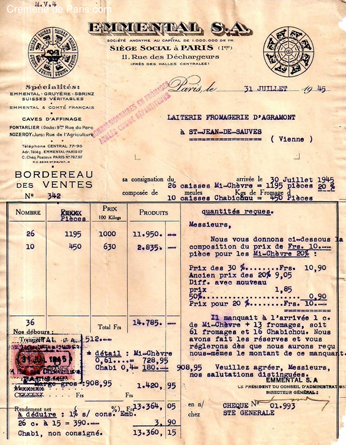 facture du 31 juillet 1945
de l'ancienne Cremerie en Gros Emmental SA


... L'Imperatrice Eugénie
qui avait l'habitude de venir dans
la Cremerie à ses debuts
aurait été emballé par la beauté de la
Boutique Swiss Cheese Lab.

Une Boutique qui avait decorée en "rouge de la Suisse"
àprès des minutieuses
préparations
de l'agence Posterscope
une agence pleine de talents dans les arts graphiques.


L'exposition Swiss Cheese Lab
s'est terminée
le dimanche 23 septembre
après un grand "déjeuner concours".



Elle est suivie par des créatrices de mode
1927 London
qui viennent de Londres le 25 septembre
pour la fashion week.


Cremeries de Paris
Autour du carré, rue des Halles, rue des Déchargeurs, rue de la Ferronnerie, rue St Honoré
= place Marguerite de Navarre
sortie N°1 du Métro Châtelet les Halles
entre Louvre et Marais, entre Canopée et Samaritaine
Meeting Place of the World's of famous Brands.