Brand Communication Extras

There are many many
Pop Up Store locations
in Paris or other cities.

Cremerie de Paris is not only
a real estate location,
it's also the home
of several popular websites ...

During the very early years of the Internet
it was the Cybercafe de Paris,
the first Web Cafe in Paris.
Under the influence of it's visitors
a multitude of hi profile domain names
were registered ...
In some way all these domains
contribute to the global impact
of the Cremerie de Paris Expos.


Alphabetical listing of different articles
See also Pop Up Store Paris.com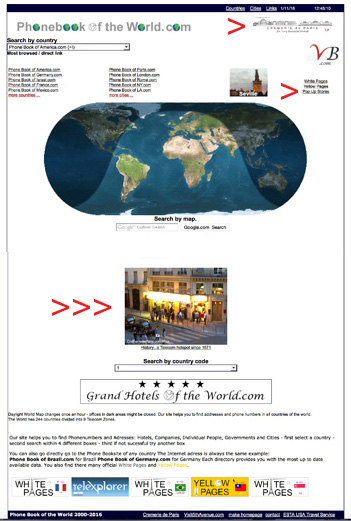 Phone Book of the World
is used by a large global audience
to find phone numbers
and travel information.








Phone Book of the World
includes many
City Phone Books.
City Phone Books indicate the distance
from the city
to Cremerie de Paris.



When you go to Phonebook of Moscow.com
you see that the Red Square
is at 2,486.39 km from Cremerie de Paris.

Adding a bit of international
flair to every Cremerie Event.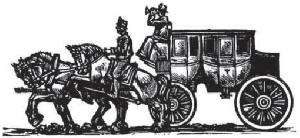 What is a little fascinating is that the Cremerie de Paris
has alredy been a Telecom Hotspot300 years ago.
From 1671 to 1738 it was the home
of the Royal French Postal Services
operated by Leon Pajot and Louis Rouillé.
in the late 1990s it became the first Internet Cafe in Paris.

Each Phone Book of the World City Phonebook
indicates the distance from the city center
to the Cremerie de Paris
giving a global exposure to every Cremerie de Paris Event.






VB.com (Very Beautiful)
is a Brand Culture site
edited from the Cremerie de Paris.
VB.com is a Two Letter Domain.
Those ultra short Internet adresses were registered
at the dawn of the internet.
Only very few people were aware at that time
that one day everybody would use the Internet ...
Today there are over 120.000.000 .com domains
but only 17.576 have just Three Letters
and only 676 just Two.
0.00000563 % of all .com web adresses are as short as VB.com

Matching Two Letter Domains are like van Gogh paintings,
they are very difficult to get.
No other Pop Up Store Location, no Museum
disposes of such a short Internet Address.

VB.com is becoming a Brand Culture Information site,
Very Beautiful Brands
exposing at Cremerie de Paris
get listed on VB.com ...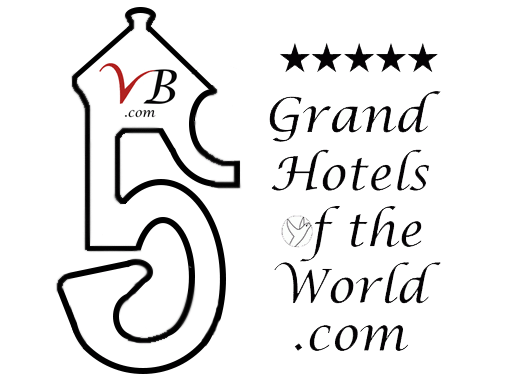 Grand Hotels of the World.com
The Grand Hotels of the World logo
comes from the Cremerie de Paris staircase.
The n°5 symbol was imagined
by Nicolas V de Villeroy
who builded the mansion in 1640.

Once a Pop Up Store has closed
it continues to be
seen by many many people
using the Phone Book of the World
all around the globe ...