Like this page on FB.com / Facebook:
Game of Thrones Pop Up Store
---
Game of Thrones à la
Cremerie de Paris N°6
du lundi 2 Décembre 2019.
Une série qui a marqué les esprits de chacun
Qui n'a pas vu ou ne serait-ce entendu parler de la série Game of Thrones (ou Trône de Fer traduit en français), tirée des livres de George RR Martin (encore en cours d'écriture). Cette série qui marqua le domaine audiovisuel auprès de la génération 2000 et antérieure a fait naître de nombreuses fan fictions et a atteint plusieurs fois le Box Office des plus importantes sorties télévisées regardée dans le monde entier.
Diffusée par la chaîne HBO, elle compta 8 saisons pour un total de 73 épisodes.
Retrouvez le Pop Up Store Game of Thrones pour la sortie blu-ray de la saison 8, à la Crèmerie de Paris N°6 !
Official Trailer
2:03 Game of Thrones Official Trailer saison 8
Vidéos faites par Cremerie de Paris
Video avec le cocktail
Video sans le cocktail
Vidéos faites par les Fans
5min03 Video Lauch Event by Mulderville
Pour en savoir plus, rendez-vous sur le site
WarnerBros.fr
---
---
accès au Game of Thrones Pop Up Store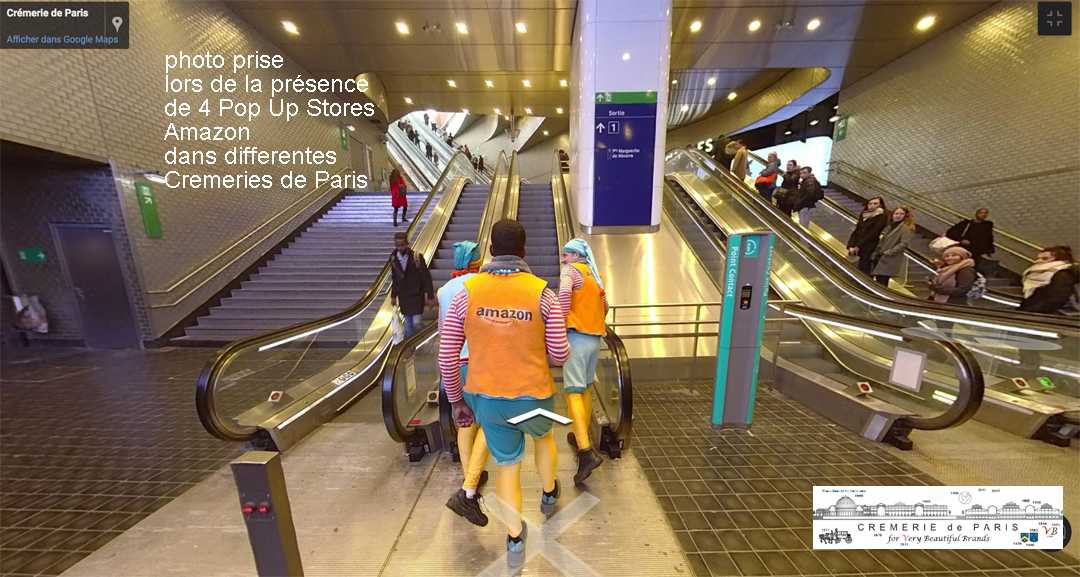 En Métro / RER



utilisez la toute nouvelle sortie N°1 Porte Marguerite de Navarre
de la station ChateletlesHalles.com



- RER B liaison directe
avec les aéroports Roissy CDG (30 min - prendre un train sans arrêt)
Orly (30 min RER B et Orlyval) et Gare du Nord (4 min).
- Métro 4 connexion directe
avec la Gare de l'Est (15 min) et la Gare Montparnasse (19 min)
- Métro 14 connexion directe
avec la Gare de Lyon (8 min) et la Gare Saint Lazare (9 min).

La sortie Chatelet les Halles N°1 se trouve face aux Cremeries de Paris,
N°1, N°2, N°6 , N°9 Pop Up Stores et N°3, N°4, N°7, N°8 Pop Up Cafés.
La Boutique Game of Thrones se trouve sur la gauche de la sortie Marguerite de Navarre
dans la Cremerie N°6.
Marguerite est déja venue,
car c'était une amie de la famille de Villeroy,
anciens propriétaires de la Cremerie de Paris,
mais c'était il y a bien longtemps ...


En Bus (11,24,67,69,72,74,76,81,86) arrêt rue de Rivoli / Pont Neuf

En Voiture, parking Pont Neuf face à la Samaritaine
ou Parking Berger (entrée par tunnel qui part de la rue des Halles,
le 2ème !! parking dans le tunnel, pas le 1er)

En Scooter
garer votre scooter dans une zone moto, pas une zone vélo
- les charmantes agentes de circulation travaillent 24h sur 24 !


---