Pokemon Center
Like this page on FB.com / Facebook:
---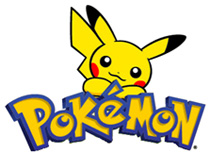 Pokemon.com
Instagram #pokemoncenterparis
Instagram @Pokemon
Instagram @Cremerie de Paris
Facebook Pokemon
Phone Book of the World Expos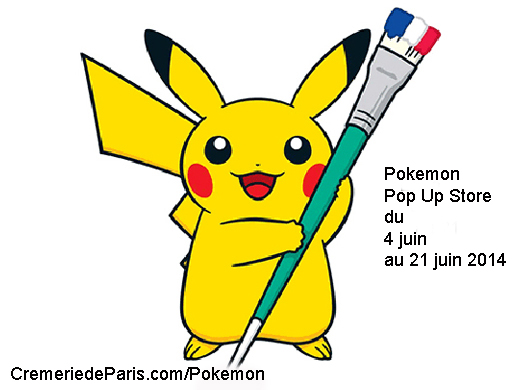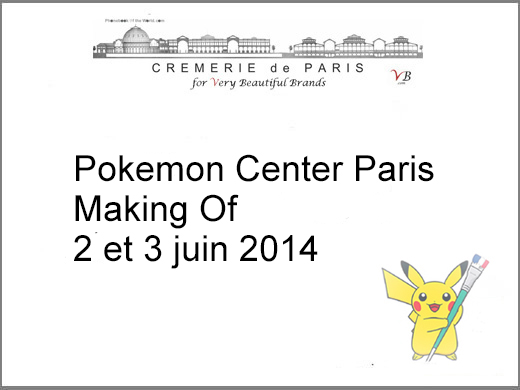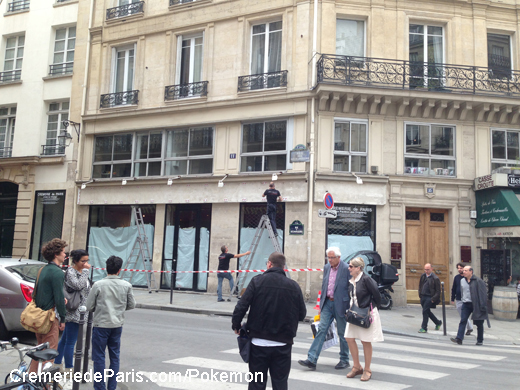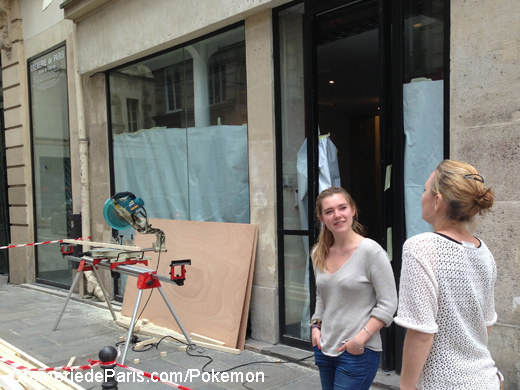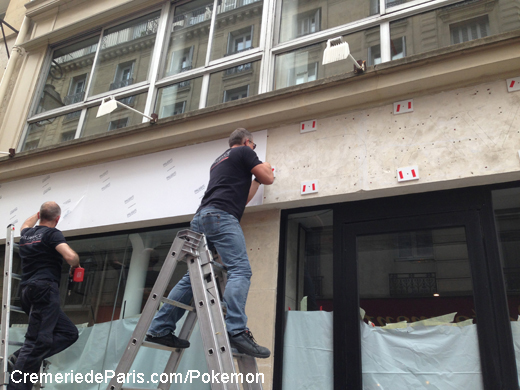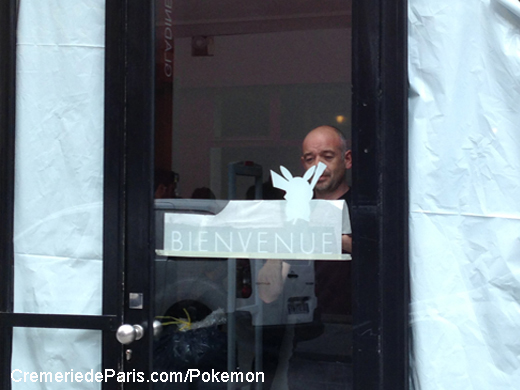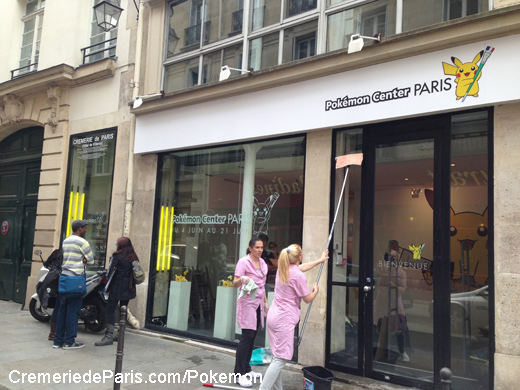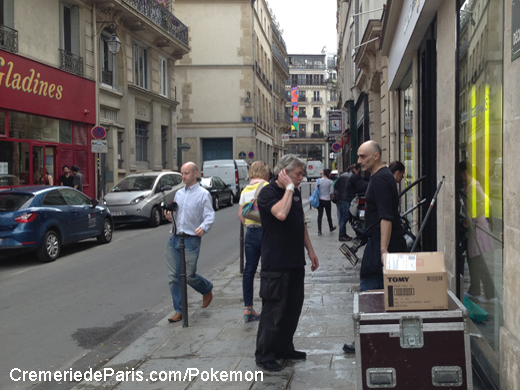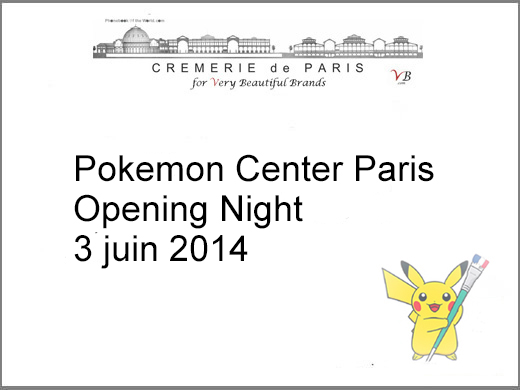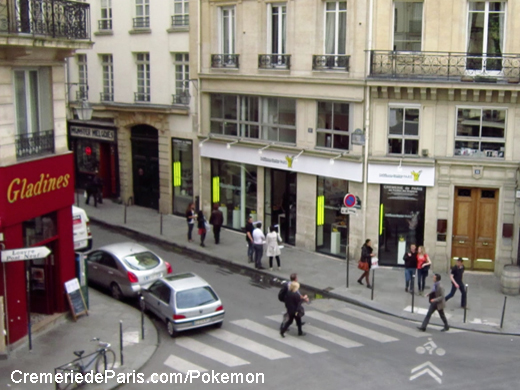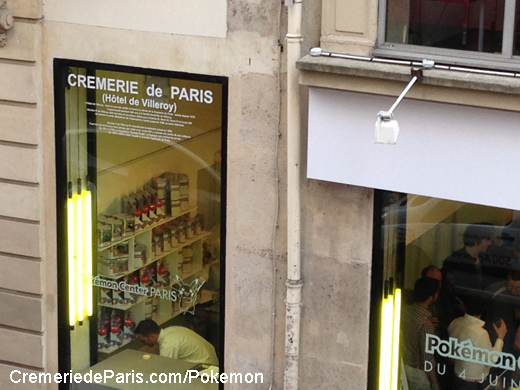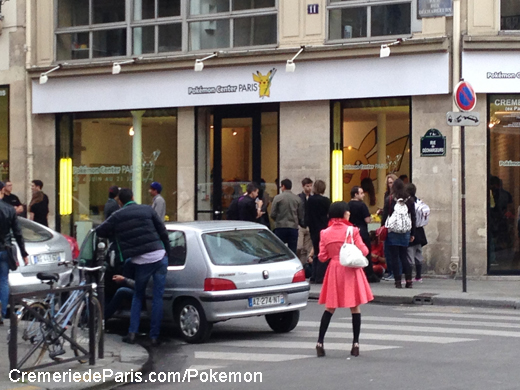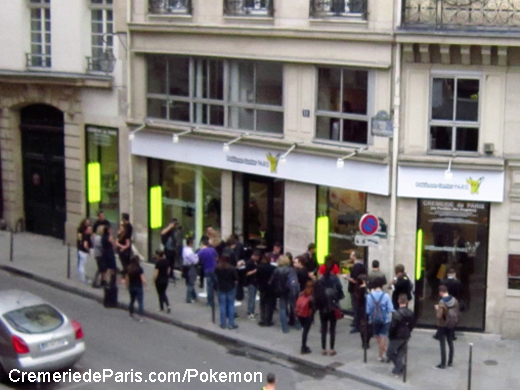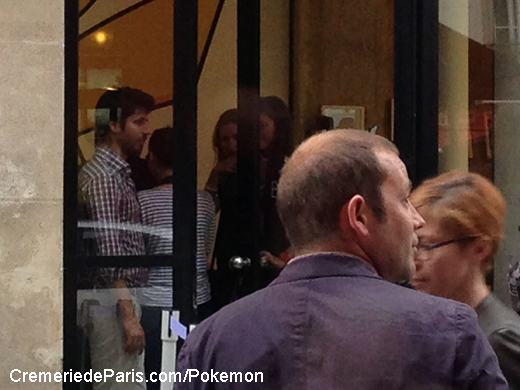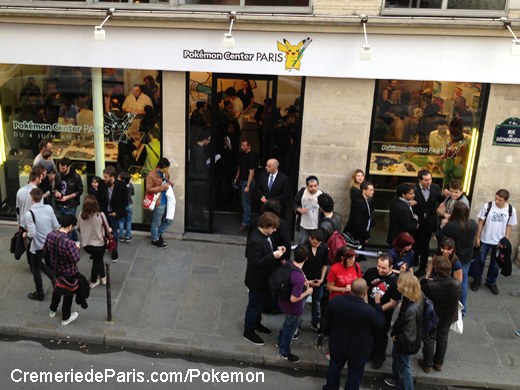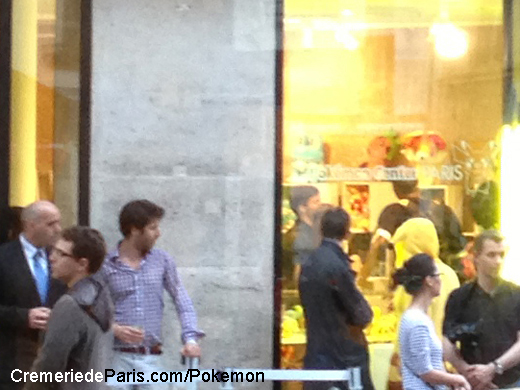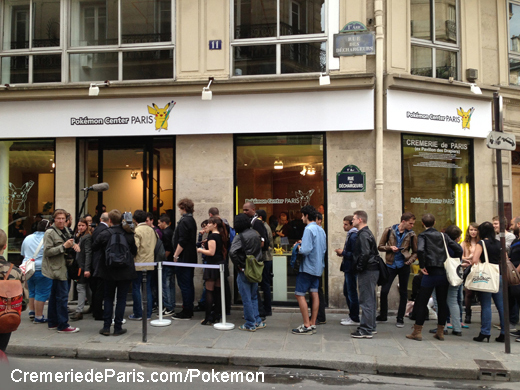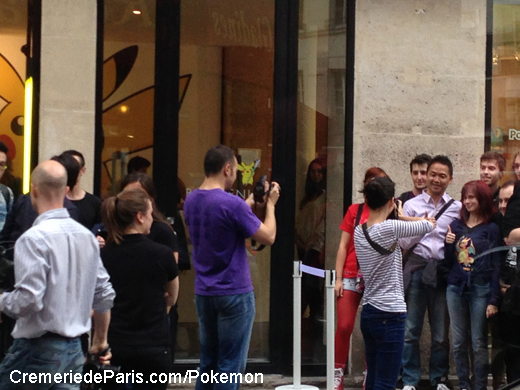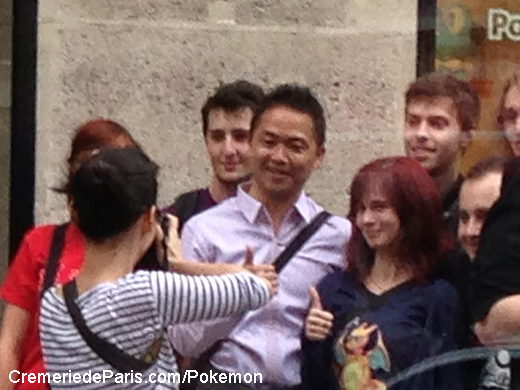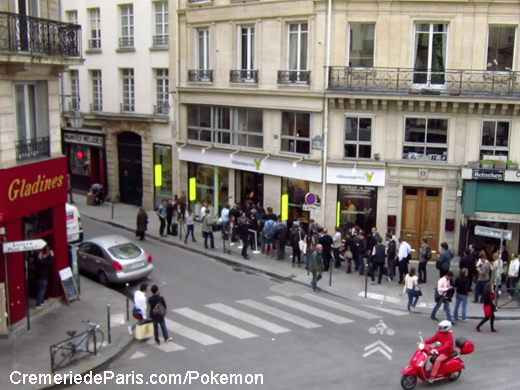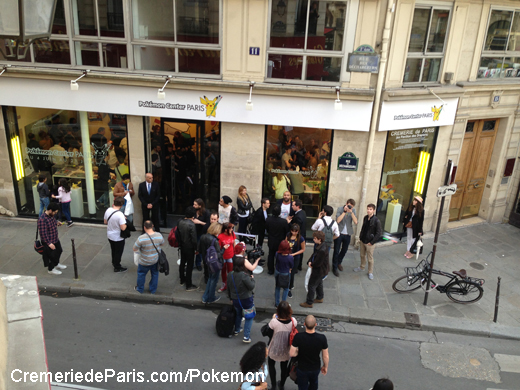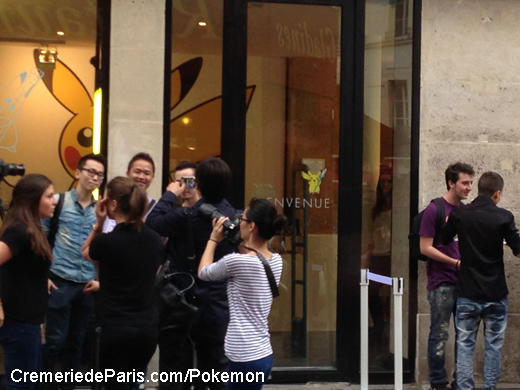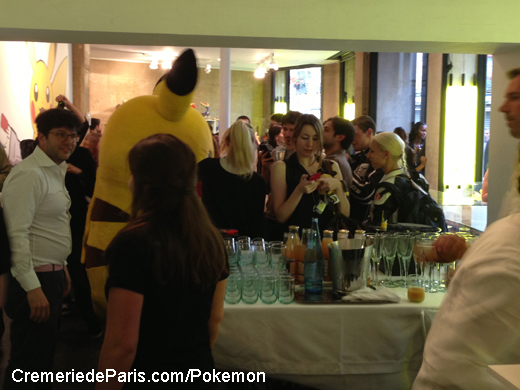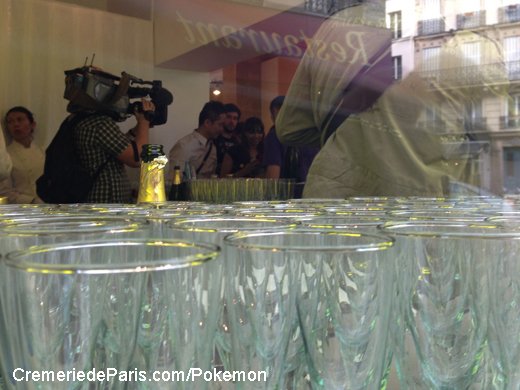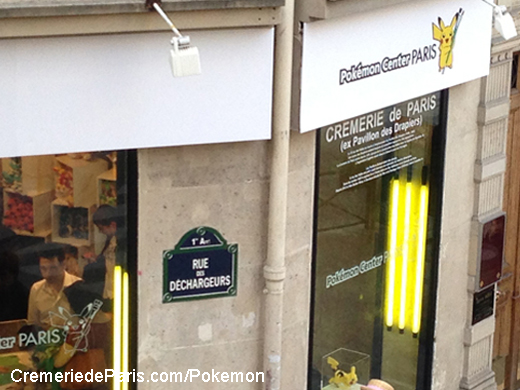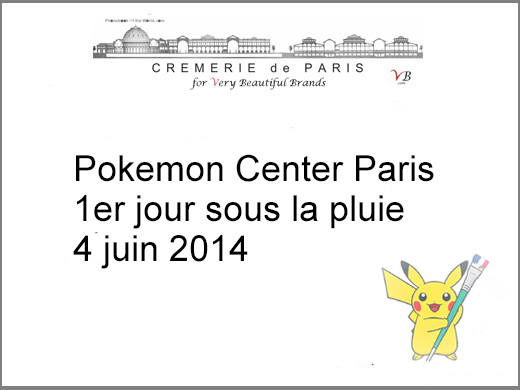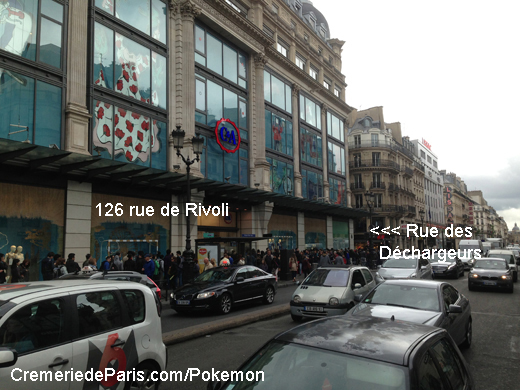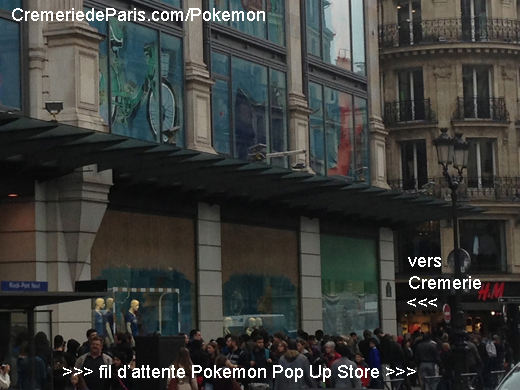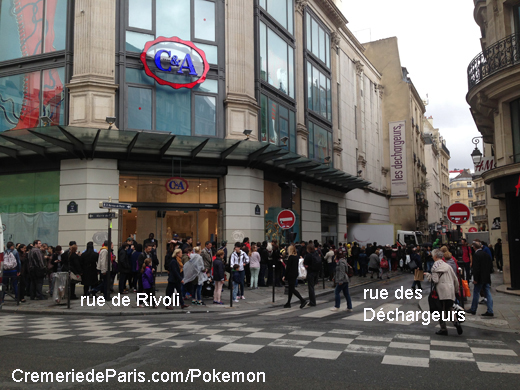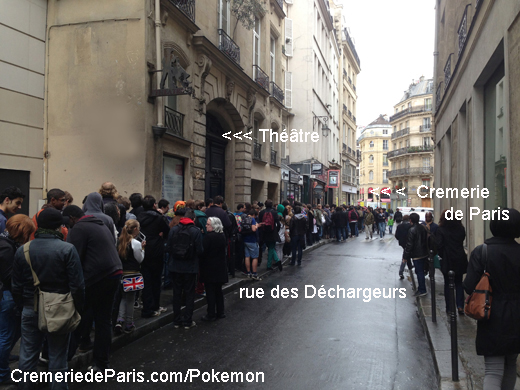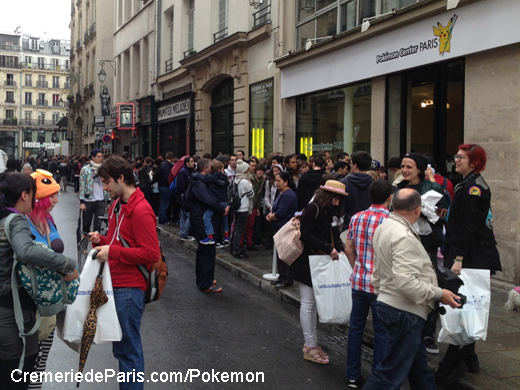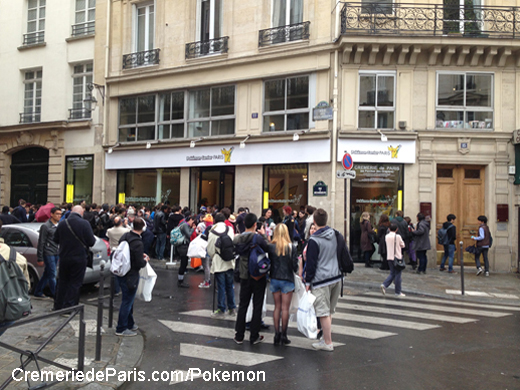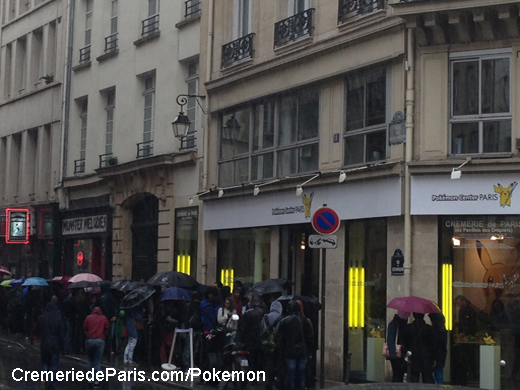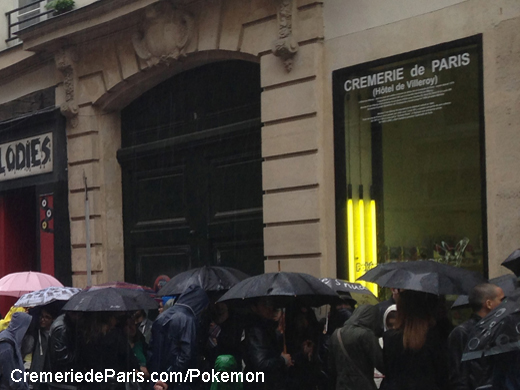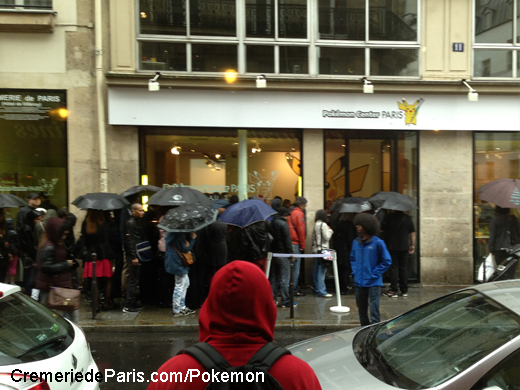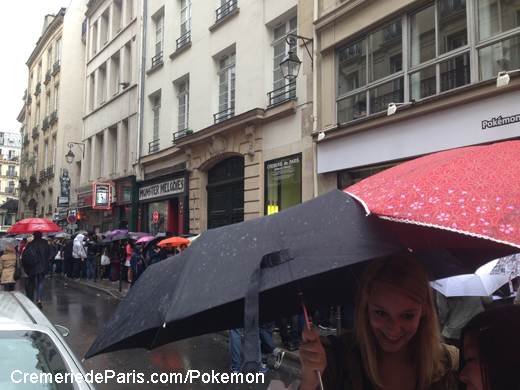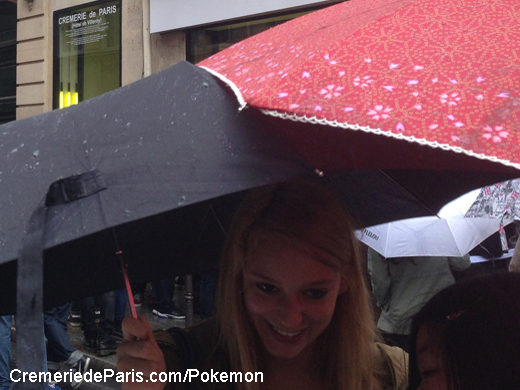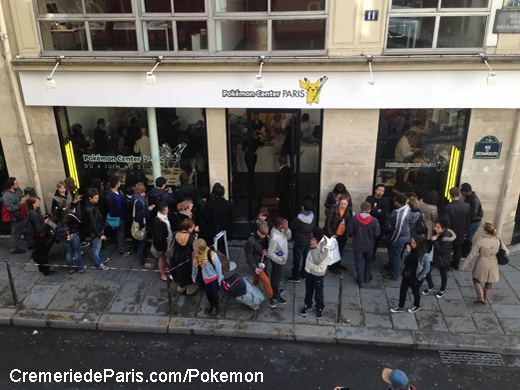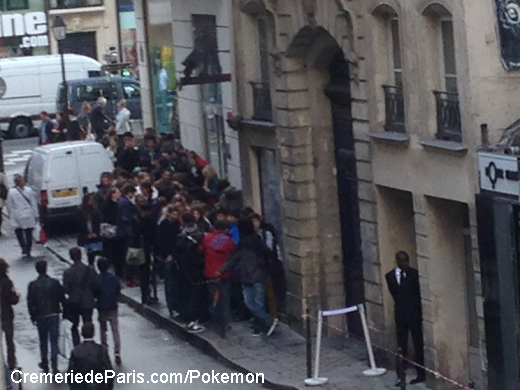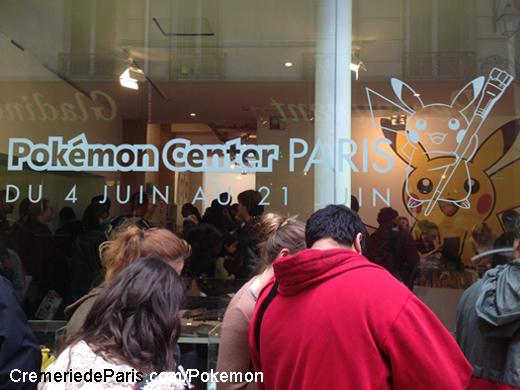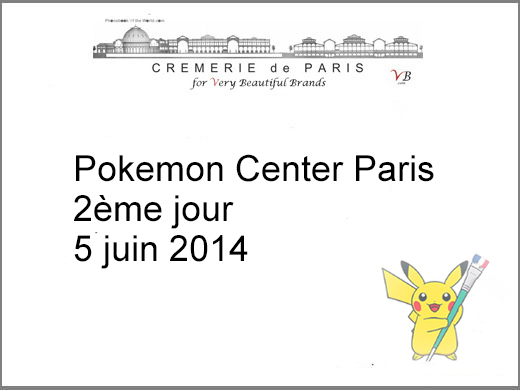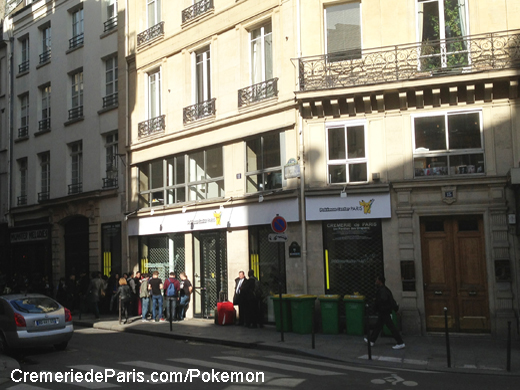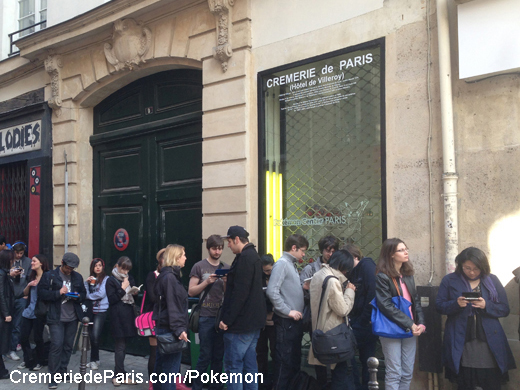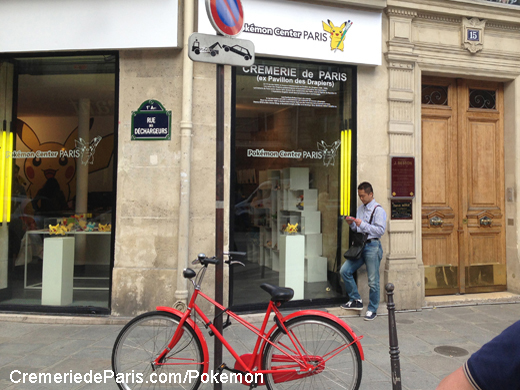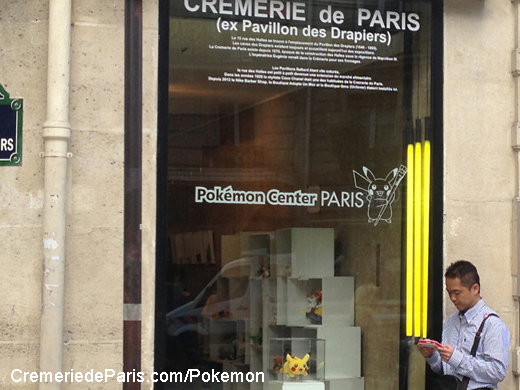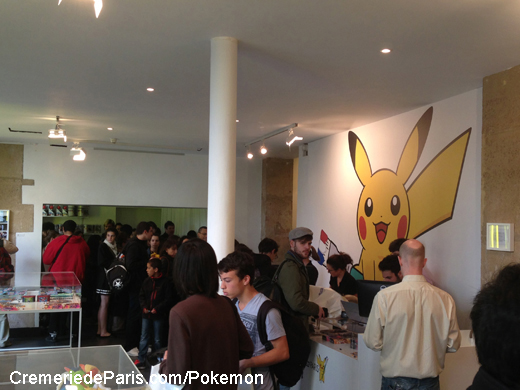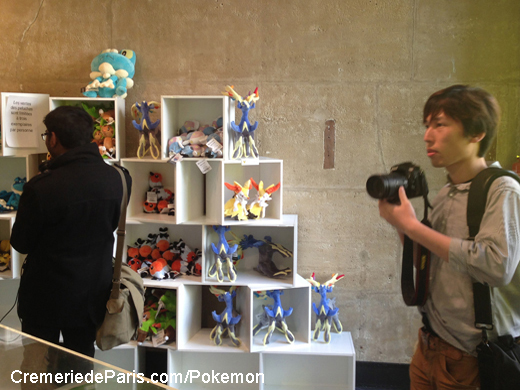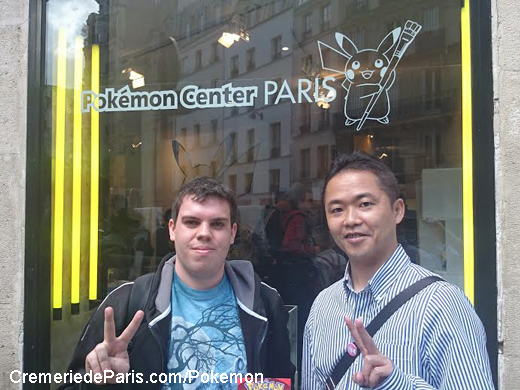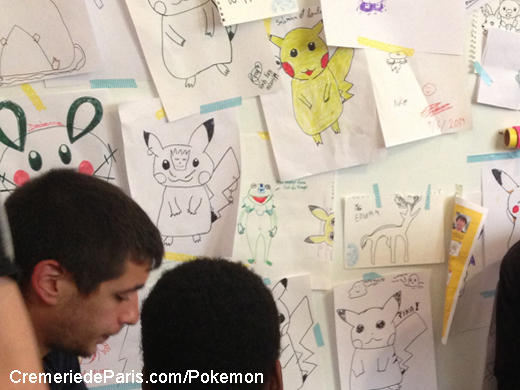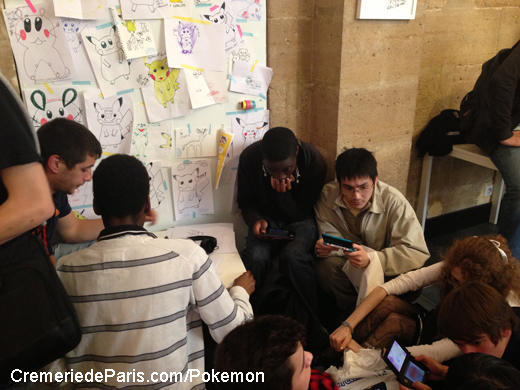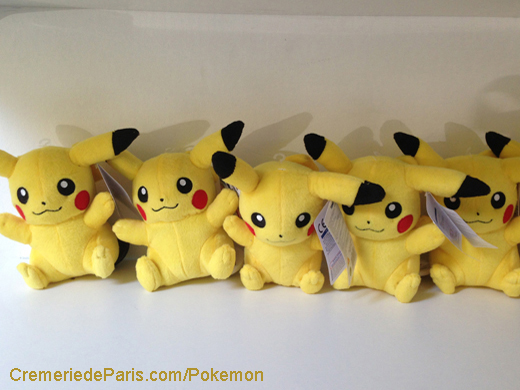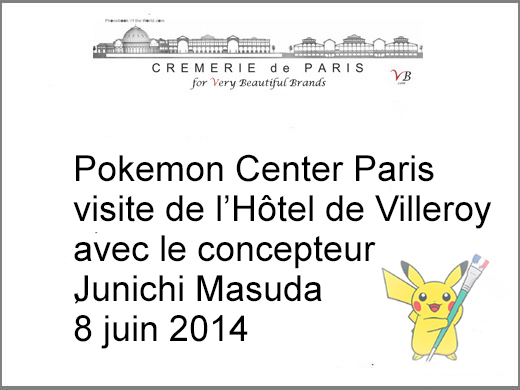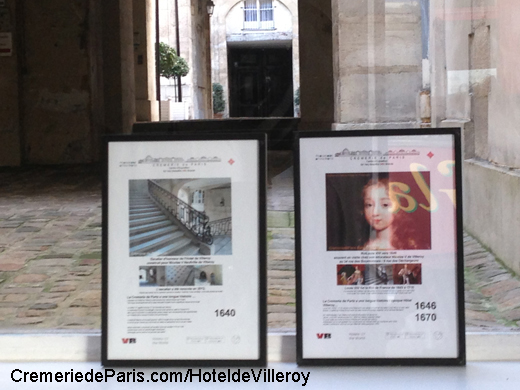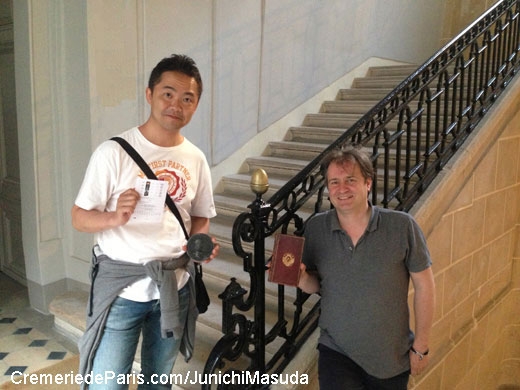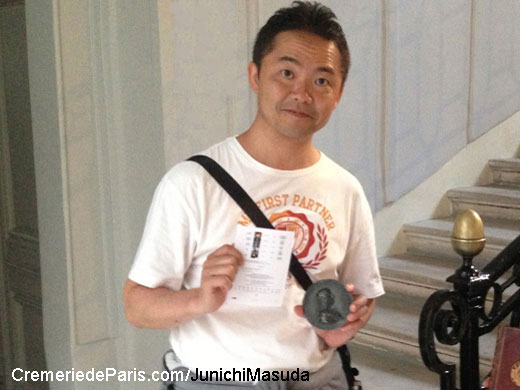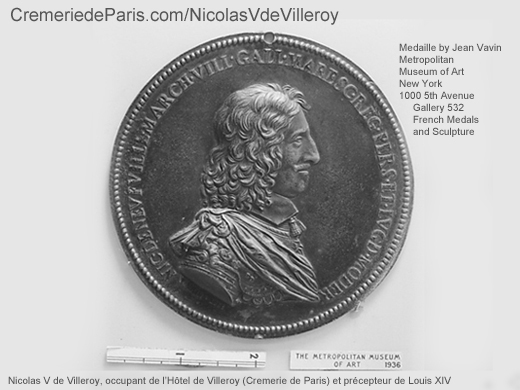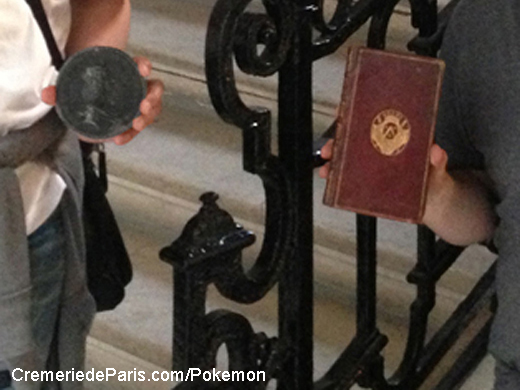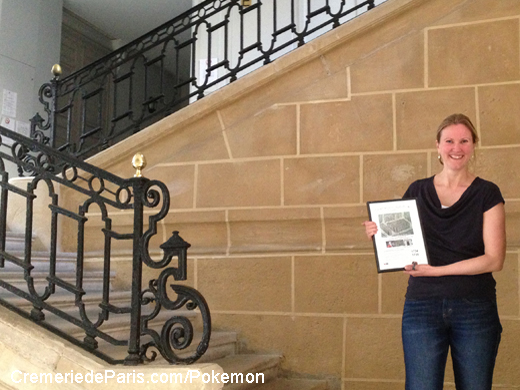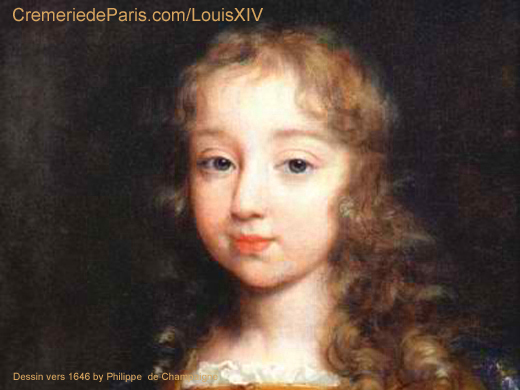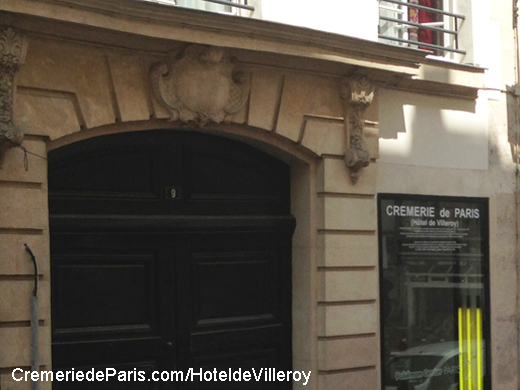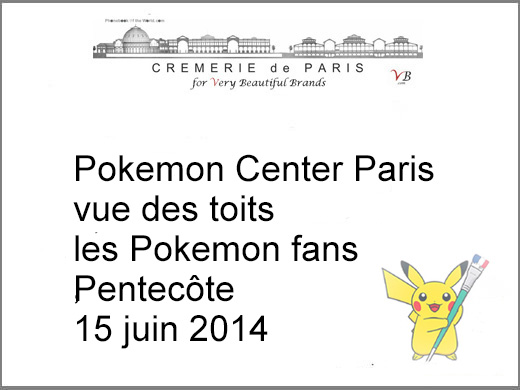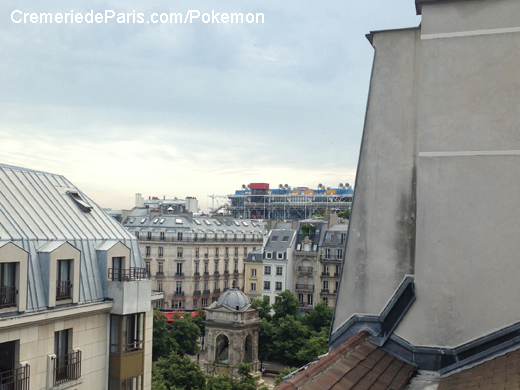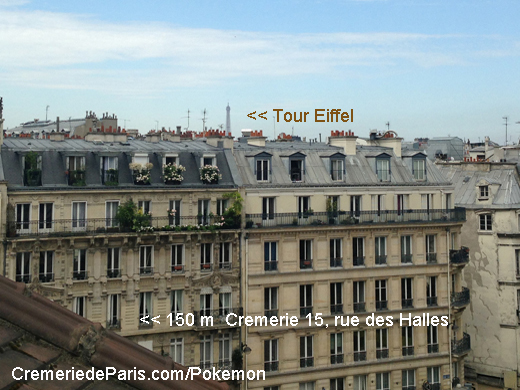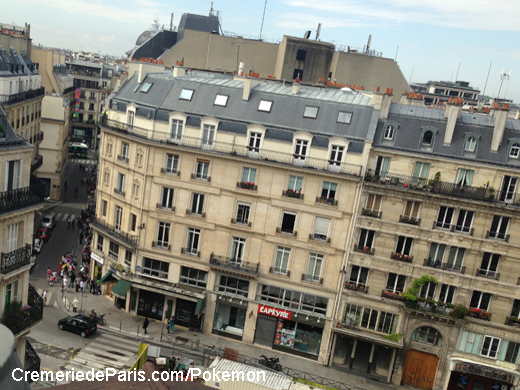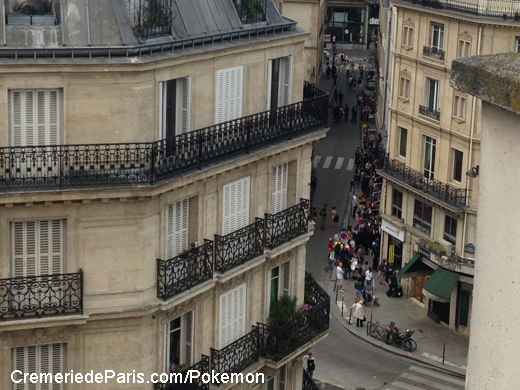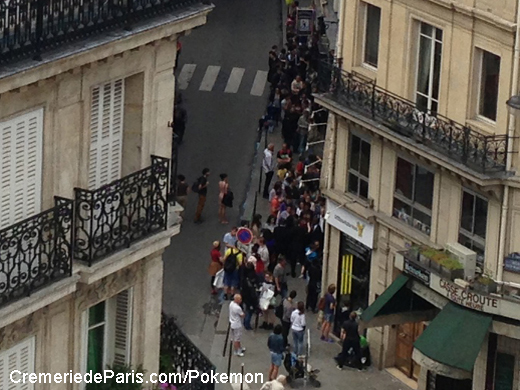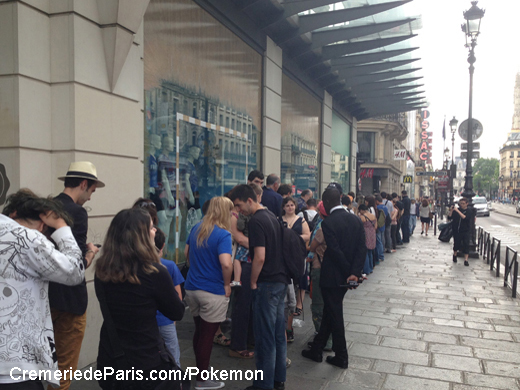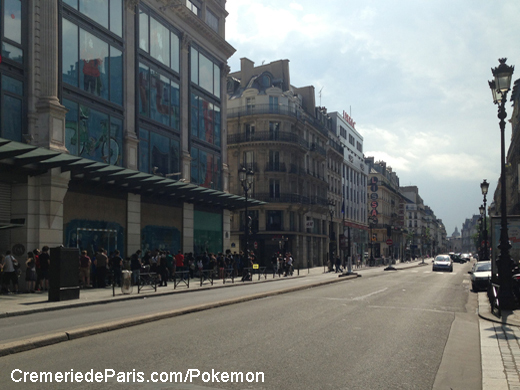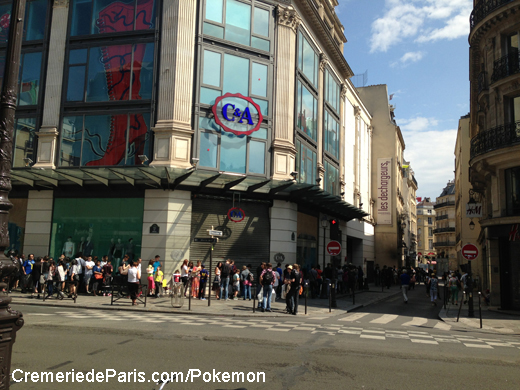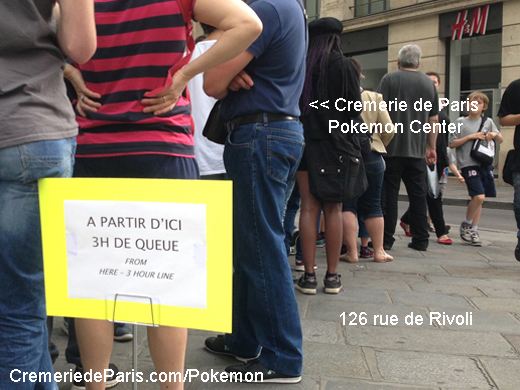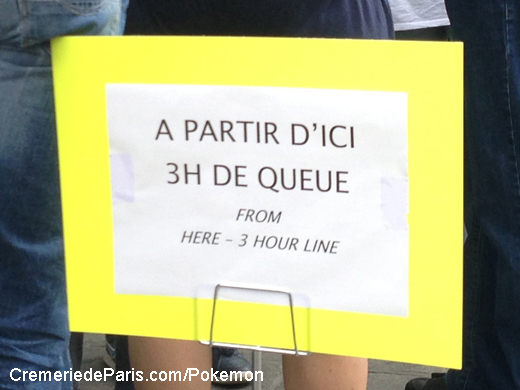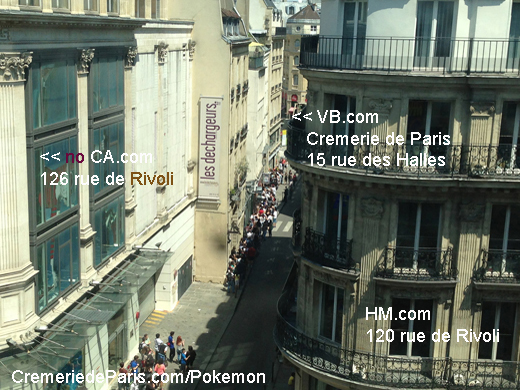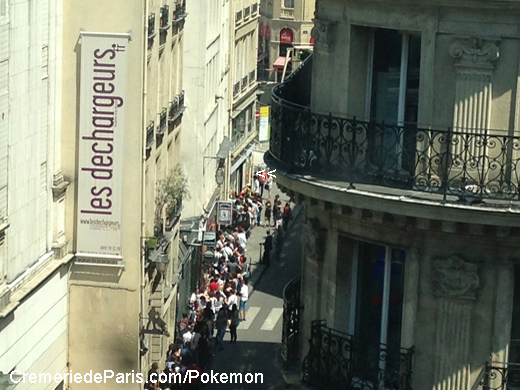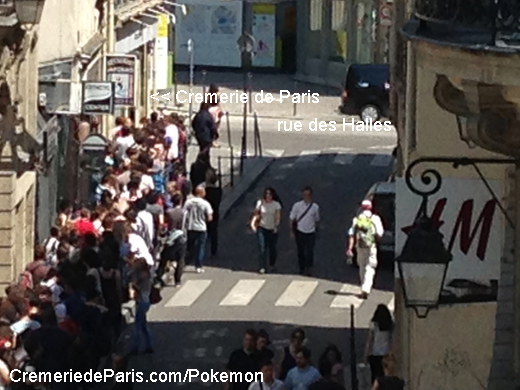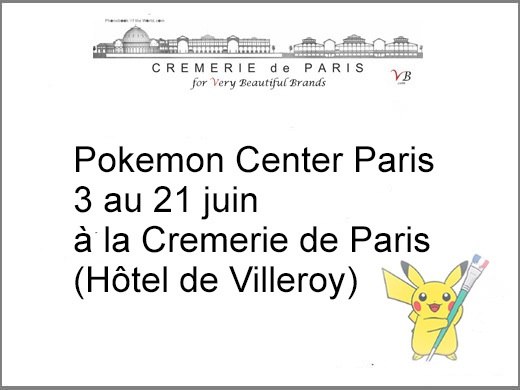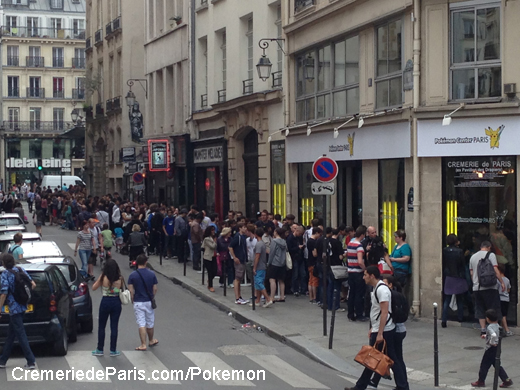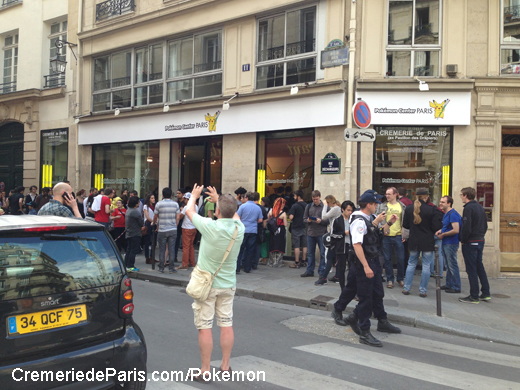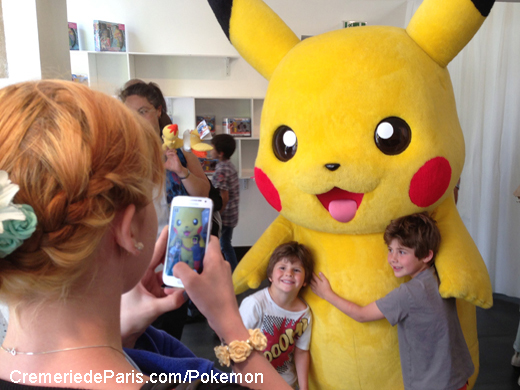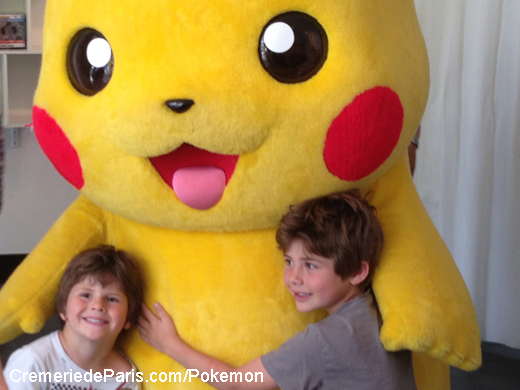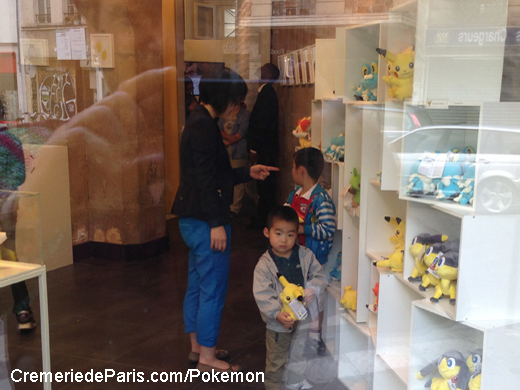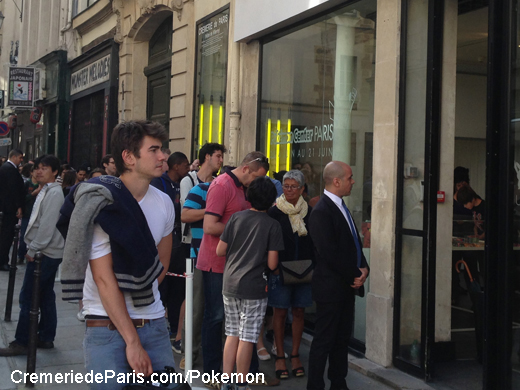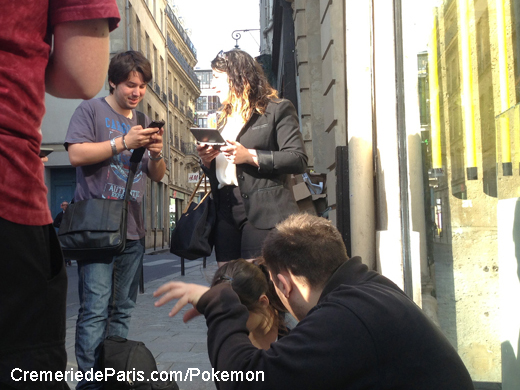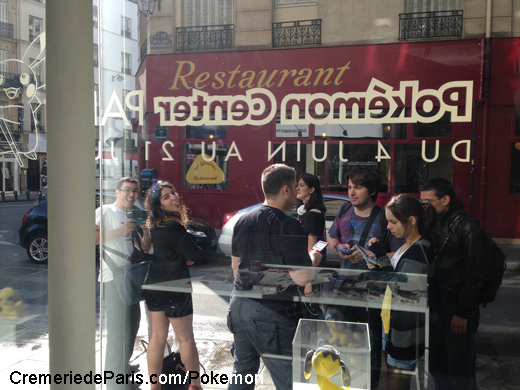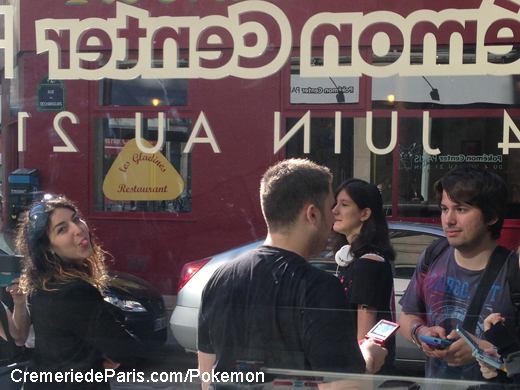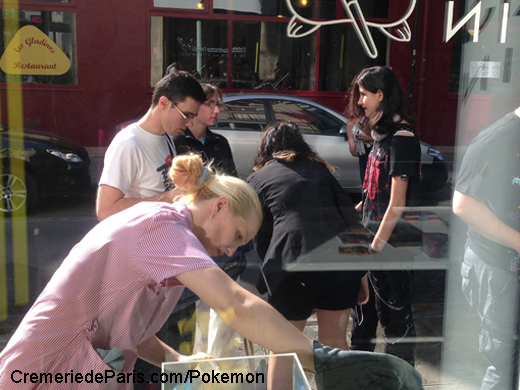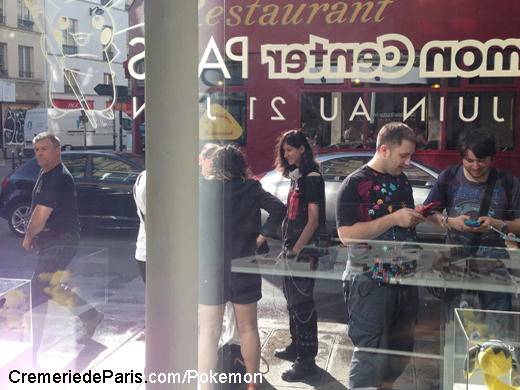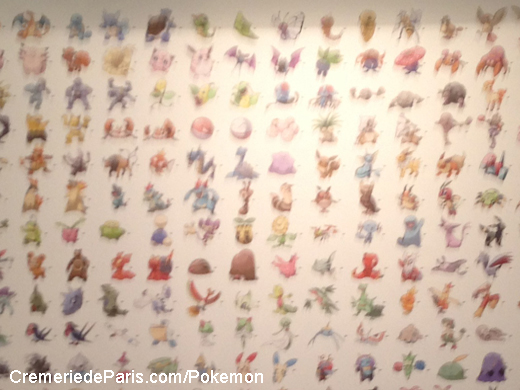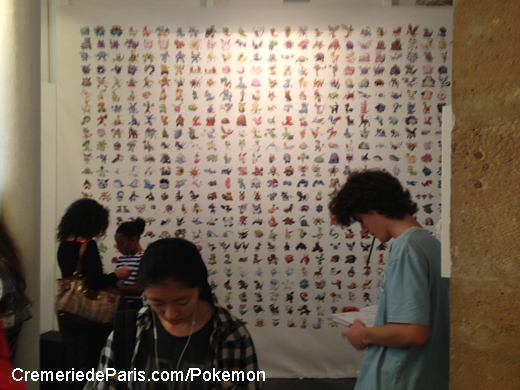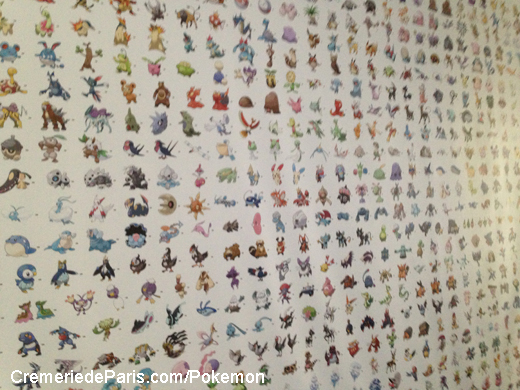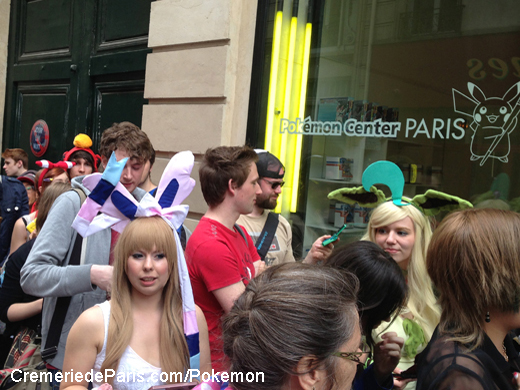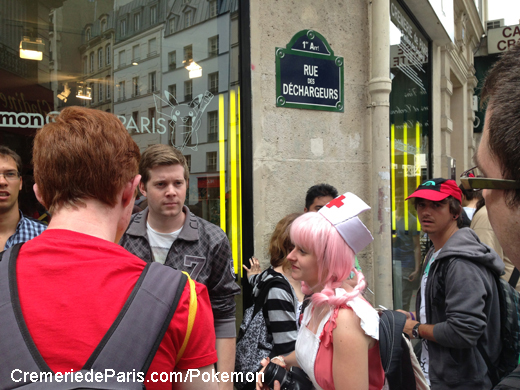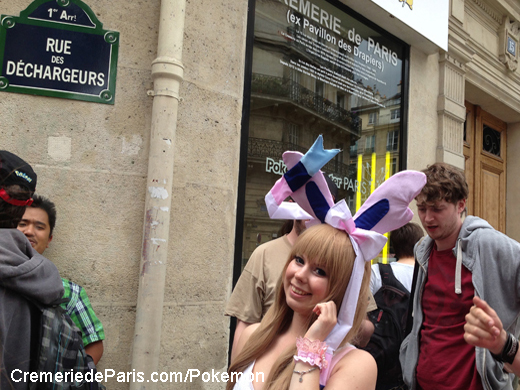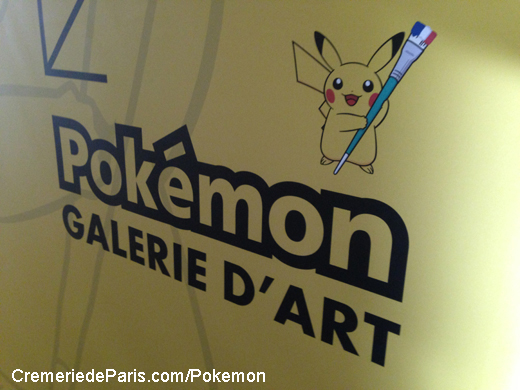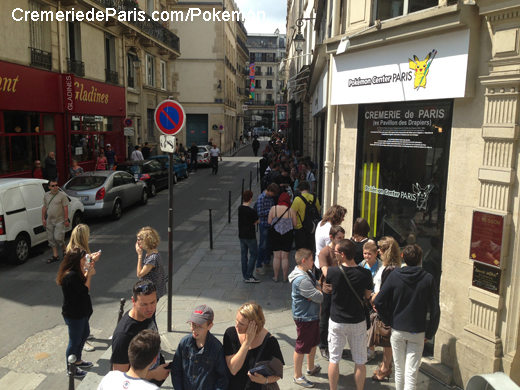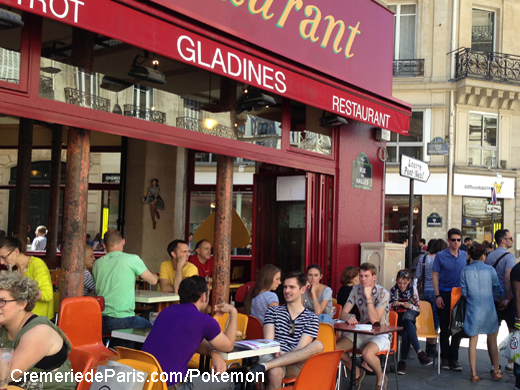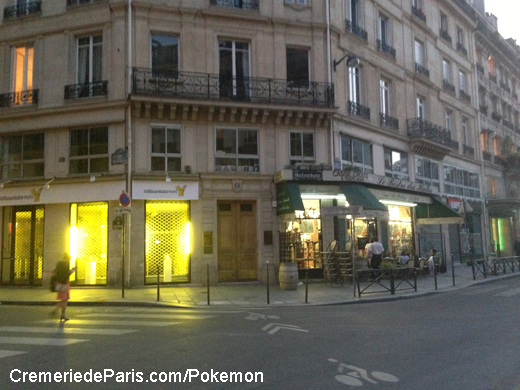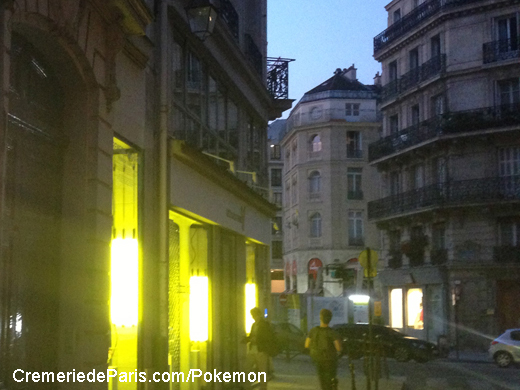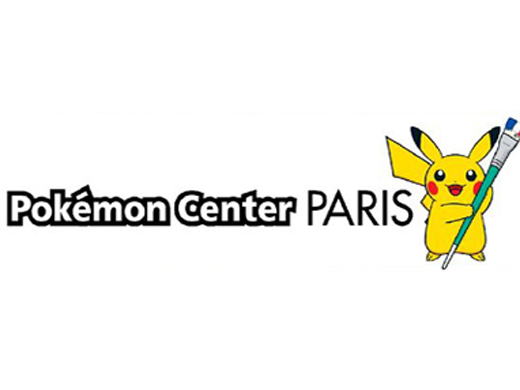 Le Pokémon Center a été pris d'un niveau affluence inattendu
par des fans qui sont venus de toute l'Europe.
L'ambiance était totalement extraordinaire.

Pokemon est une des plus célèbres marques du Japon.
En attendant dans la file d'attente des amitiés se sont crées entre les fans de Pokemon.
C'était un vrai happening,
du jamais vu dans la rue des Déchargeurs
et la rue des Halles.
La file d'attente se prolongeait le long de la rue de Rivoli
jusqu'à la rue des Bourdonnais.
Les fans ont pu apprendre à dessiner Pikachu grâce à un espace intéractif,
mais aussi le rencontrer et se faire prendre en photo avec lui.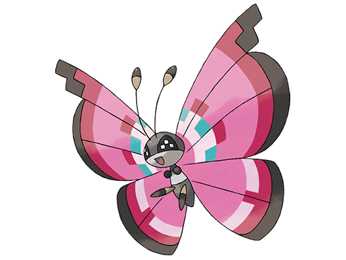 Il était possible de télécharger Prismillon
et de rencontrer Junichi Masuda en personne ...
Une visite imaginaire du Pokemon Center par la styliste
Coco Chanel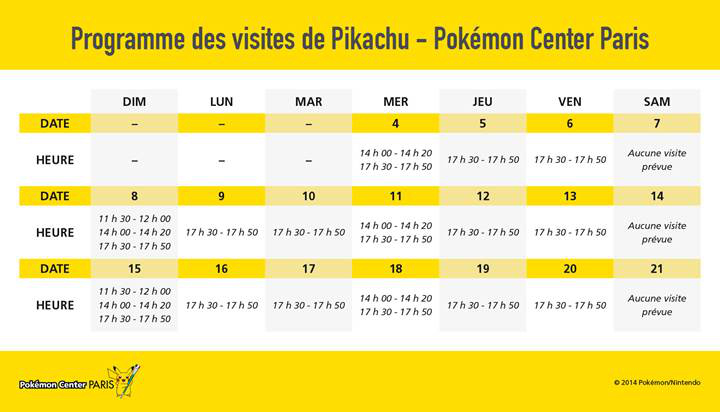 Esprits créatifs derrière le Pokemon Center:
Junichi Masuda (Pokemon Company)
Emily Britt (Pokemon Company)
Thierry Bisseliches (My Pop Up Store)
Adrien Bisseliches (My Pop Up Store)
decoratrices de l'Agence Ann(e).
Frédéric Terranova (lumières).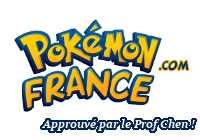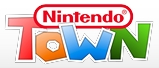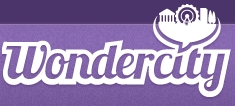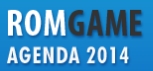 Accès au Pokemon Center Paris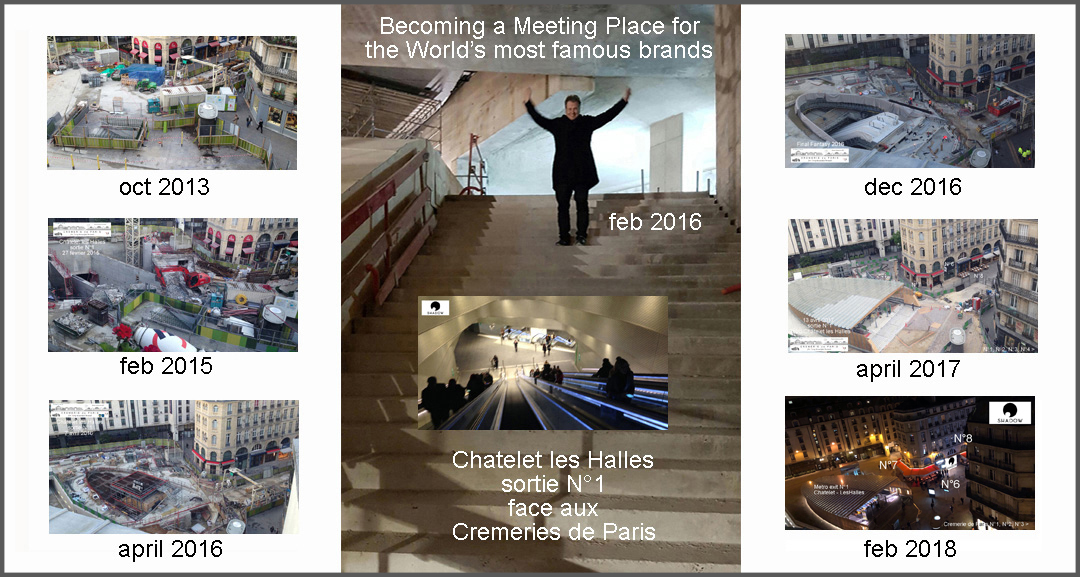 En Metro / RER

2014
, au moment du Pokemon Center
les travaux pour la nouvelle
sortie1
Porte Marguerite de Navarre
étaient omnipresentes
ChateletlesHalles.com/sortie1/histoire
Heureusement les Pokemon
sont venu
car sans ce Pop Up
venu au pire moment des travaux,
il aurait été difficile de survivre
le chanier qui a dure très longetemps (
2013 - 2018
).
Il fallait utiliser la
sortie10
Sainte Opportune
face
à la petite Cremeries de Paris,
N°1
,
N°2
et
N°3
Les autres Cremeries
N°6
,
N°9
,
N°18
,
N°19
Pop Up Stores
N°4
,
N°7
,
N°8
,
N°10
Pop Up Cafes
n'étaient pas encore ouverts.
-
RER B
liaison directe
avec les aeroports
Roissy CDG
(30 min - prendre un train sans arrèt)
Orly
(30 min RER B et Orly Val) et Gare du Nord (4 min).
-
Metro 4
connexion directe
avec la Gare de l'Est (15 min) et la Gare Montparnasse (19 min)
-
Metro 14
connexion directe
avec la Gare de Lyon (8 min) et la Gare Saint Lazare (9 min).
-
Metro 1
connexion directe
avec les Champs Elysées (15 min)
En
Bus
(11,24,67,69,72,74,76,81,86) arrèt rue de Rivoli / Pont Neuf
En Voiture, parking Pont Neuf face à la Samaritaine
En Scooter
il est conseille de garer les scooter dans une zone moto, pas une zone velo !
Rayonnement Post Expo:
2022
... Ca fait déja plusieurs années que le Pokemon Center
est venu à la Cremerie de Paris.
Son aura continue ...
car la Cremerie de Paris
n'est pas seulement un local avec des m2.

Cremerie de Paris est avant tout
un lieu historique.
Tout le monde ne s'interesse pas à l'histoire,
mais cette histoire
a des repercussions directs
sur le rajonnement des Pop Up Stores ...
Il y a très très longtemps (
1671 - 1738
)
Cremerie de Paris et l'Hotel de Villeroy Bourbon (VB)
étaient le siège de la Poste Royale
et le resultat,
aujourd'hui,
des siècles plus tard,
le Pokemon Center Paris,
termine depuis 21 juin 2014,
continue à rajonner
chaque jour
à travers le

Il s'y trouve
tout à travers le site comme sur la homepage.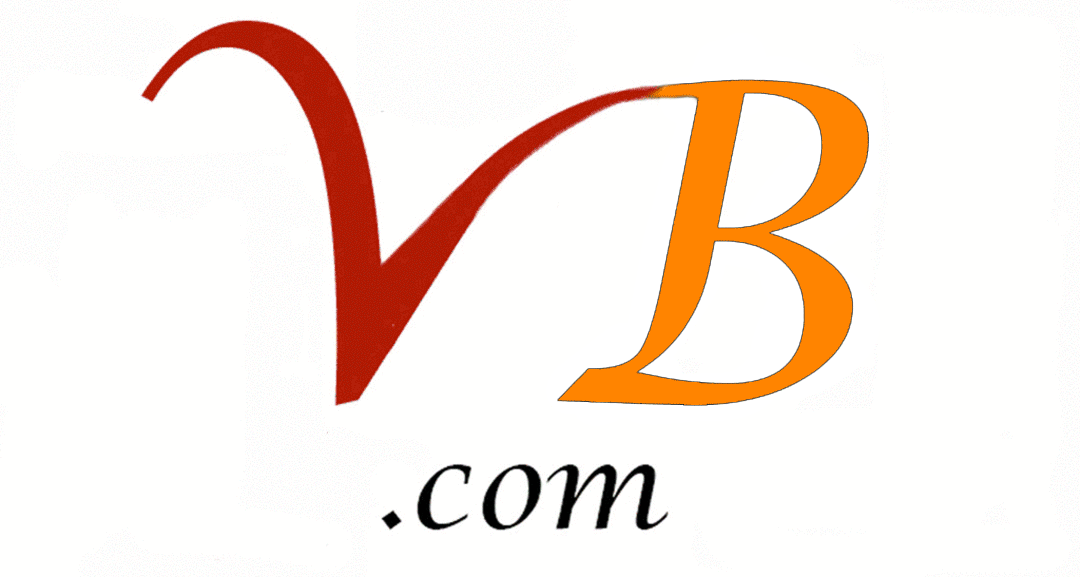 Et dix sept ans avant le Pokemon Center Paris
1995
à
2005
se trouvait dans la Cremerie de Paris
le premier Cybercafe en France.
De cette époque reste
un Two Letter Domain,
un des deux "Two Letters" qui se trouve en France
et le seul qui est dans les mains
d'un Musée / Pop Up Store location.
Pokemon
et son histoire y ont été rajoutés ...
Cremeries de Paris
Autour du carré, rue des Halles, rue des Déchargeurs, rue de la Ferronnerie, rue St Honoré
= place Marguerite de Navarre
sortie N°1 du Métro Châtelet les Halles
entre Louvre et Marais, entre Canopée et Samaritaine
Meeting Place of the World's of famous Brands.