Like this page on FB.com / Facebook:
League of Legends Hextech Expo
---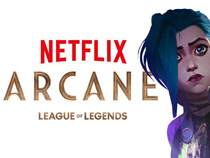 Arcane.com
League of Legends.com
Netflix.com
Riot Games.com
Instagram @arcanesshow
Instagram @leagueoflegends
Instagram @cremeriedeparis
FB.com / Facebook
Facebook Event
Youtube
League of Legends Pop Up Store à la
Cremerie de Paris N°1
montage commence lundi 1er novembre
dimanche 7 novembre 2021 possibilite de decouvrir sur Netflix les trois premieres episodes de la serie Arcane
Programme du Pop Up Store
Au programme :de la HexTech Expo
jeudi 4 novembre 2021 premières vitrines visibles
Boutique toujours en construction
Ouverture prochaine
Expo à Londres 6 - 9 Novembre 2021
Expo à Madrid 8 - 11 Novembre 2021
Expo à Istanbul 11 - 14 Novembre 2021
Expo à Singapore 14 - 17 Novembre 2021
Expo à Los Angeles 17 - 20 Novembre 2021
Esprits créatifs derrière Le Pop Up Store League of Legends Arcane:
Le Pop Up Store Arcane est organisé avec
l'agnce My Collider de Londres
League of Legends Videos
2:44 min Arcane Official Trailer (2021)
2:31 min Bande Annonce Officielle (2021)
3m14 Tour Burji Khalif - Illumniations Arcane à Dubai (2021)
La Saga League Of Legends :
coming soon
Articles de Presse :
Arcane Paris by in-24.com
Arcane Netflix Expo Paris by Breakflip.com
Riot Games animated series spills real World by Campaignlive.co.uk
accès au League of Legends Pop Up Store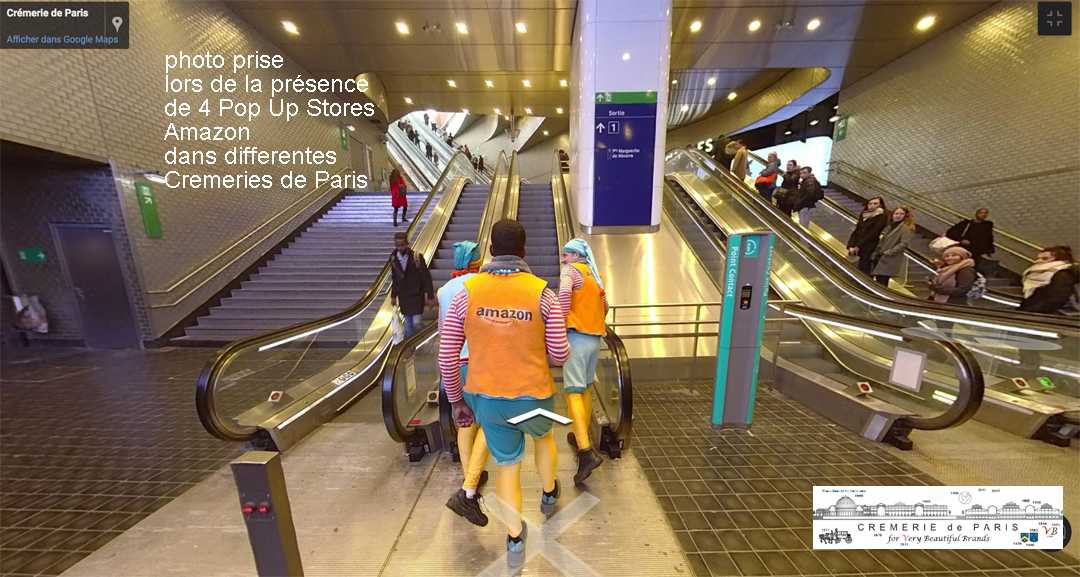 En Metro / RER

utilisez la toute nouvelle sortie N°1 Porte Marguerite de Navarre
de la station
ChateletlesHalles.com/sortie1
-
RER B
liaison directe
avec les aeroports
Roissy CDG
(30 min - prendre un train sans arrèt)
Orly
(30 min RER B et Orlyval) et Gare du Nord (4 min).
-
Metro 4
connexion directe
avec la Gare de l'Est (15 min) et la Gare Montparnasse (19 min)
-
Metro 14
connexion directe
avec la Gare de Lyon (8 min) et la Gare Saint Lazare (9 min).
-
Metro 1
connexion directe
avec les Champs Elysées (15 min)
La sortie Chatelet les Halles N°1 se trouve
face
aux Cremeries de Paris,
N°1
,
N°2
,
N°6
,
N°9
,
N°18
,
N°19
,Pop Up Stores et
N°3
,
N°4
,
N°7
,
N°8
,
N°10
Pop Up Cafes.
La Boutique Badoo se trouve derrière de la sortie
Marguerite de Navarre
dans la Cremerie N°9.
Marguerite est déja venue,
car c'était une amie de la famille de
Villeroy
,
anciens proprietaires de la Cremerie de Paris,
mais c'était il y a bien longtemps ...
Marguerite est considere comme la grand-mère des
Bourbons
,
le "B" du
VB.com
En
Bus
(11,24,67,69,72,74,76,81,86) arrèt rue de Rivoli / Pont Neuf
En Voiture, parking Pont Neuf face à la Samaritaine
ou Parking Berger (entrée par tunel qui part de la rue des Halles,
le 2eme !! parking dans le tunnel, pas le 1er)
En Scooter
garer votre scooter dans une zone moto, pas une zone velo !
---