UGG Pop Up Store
Like this page on FB.com / Facebook:

---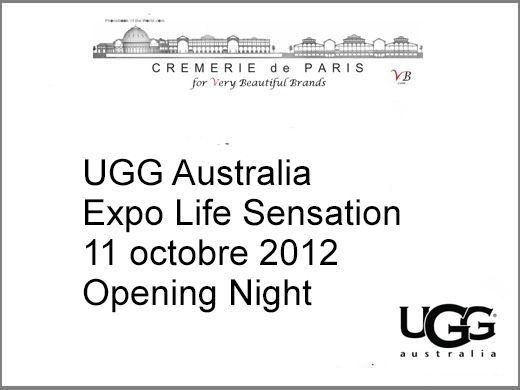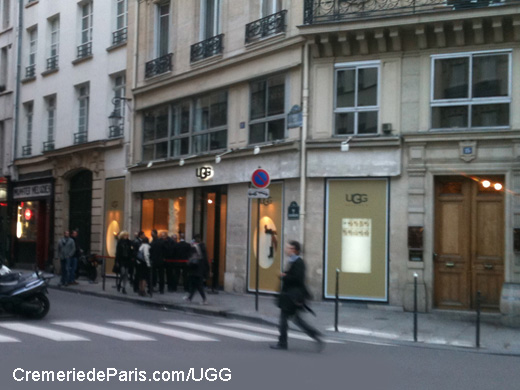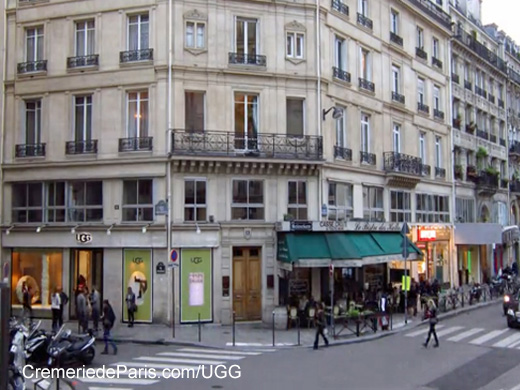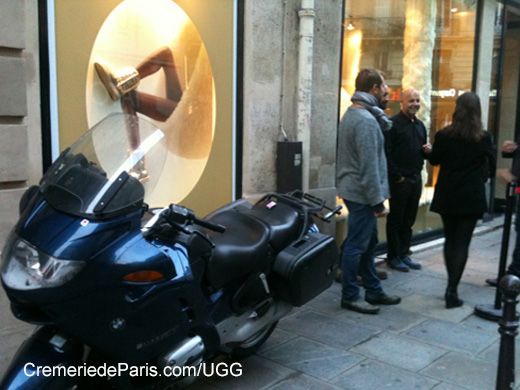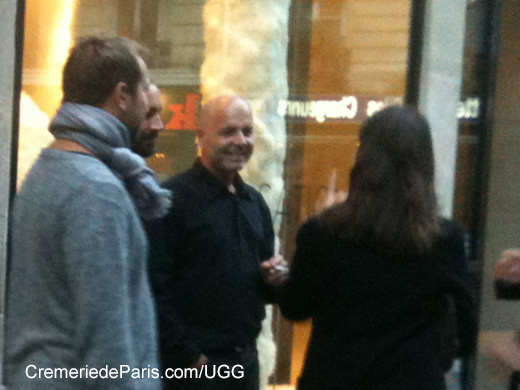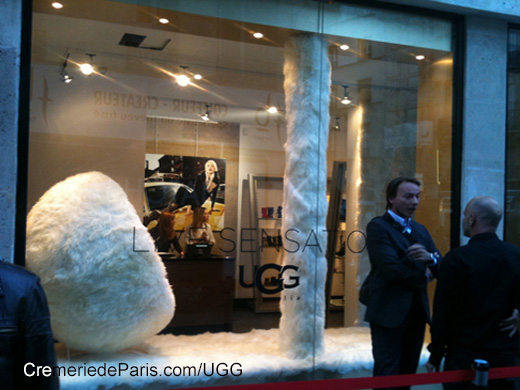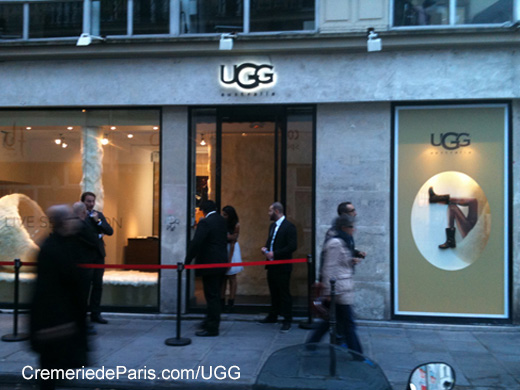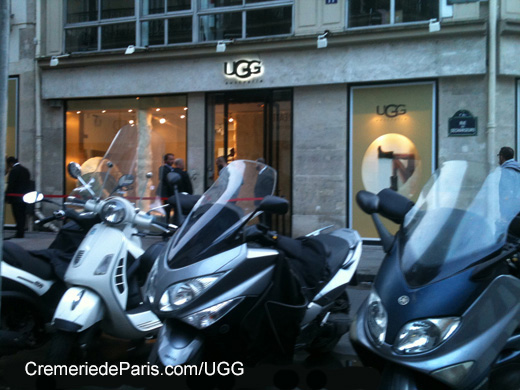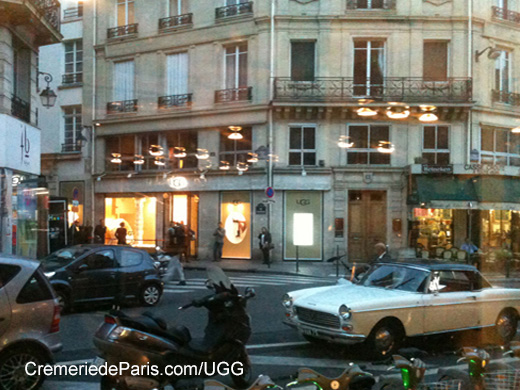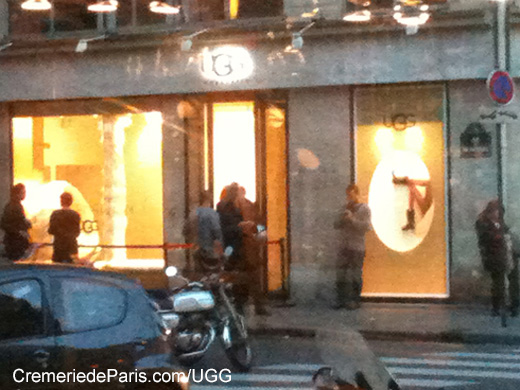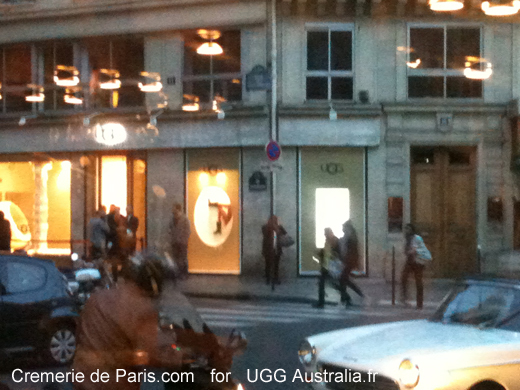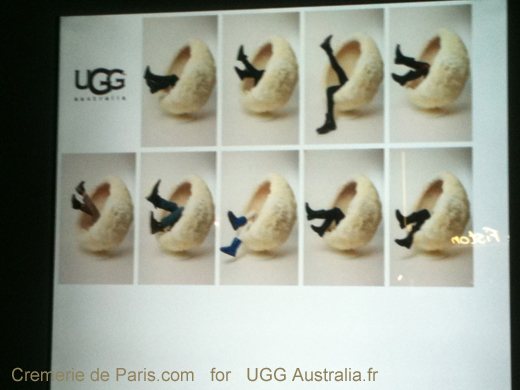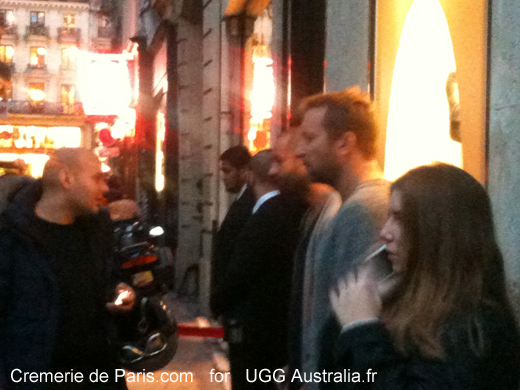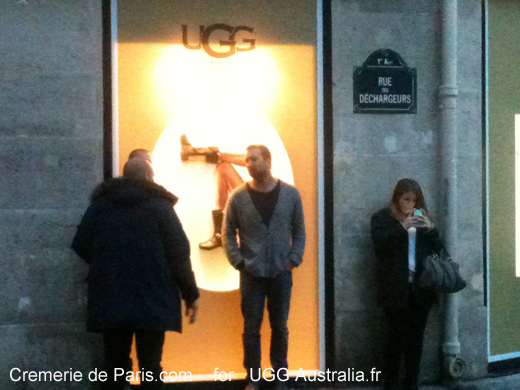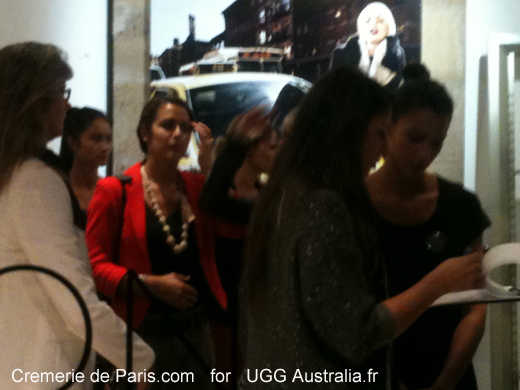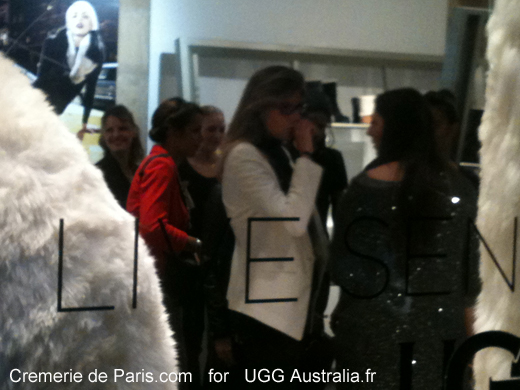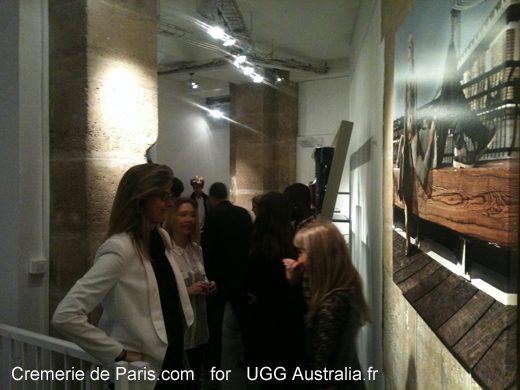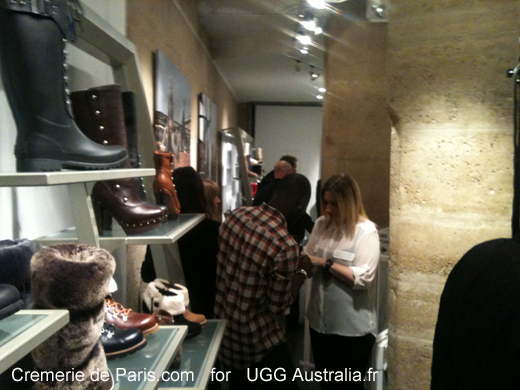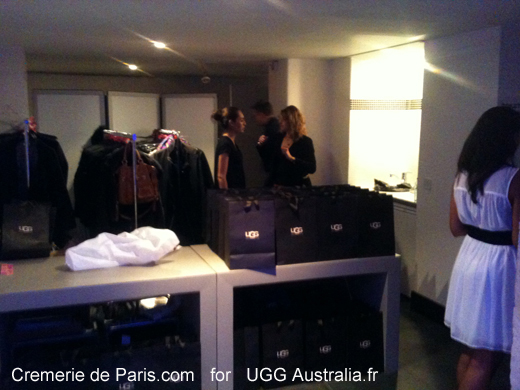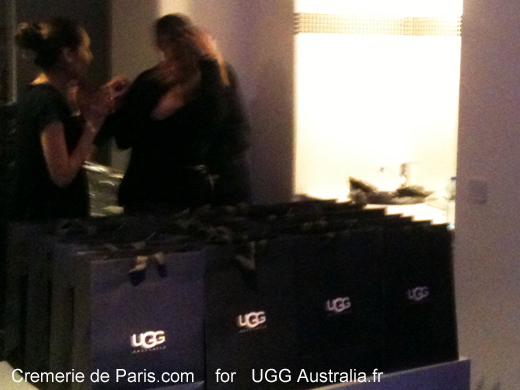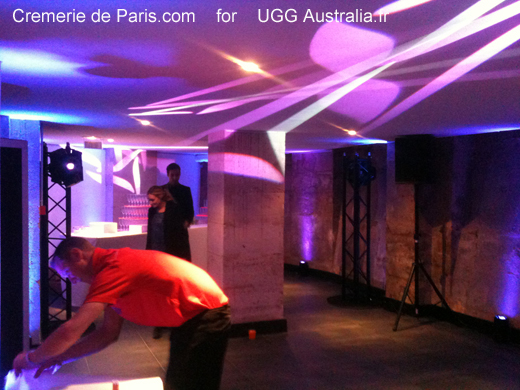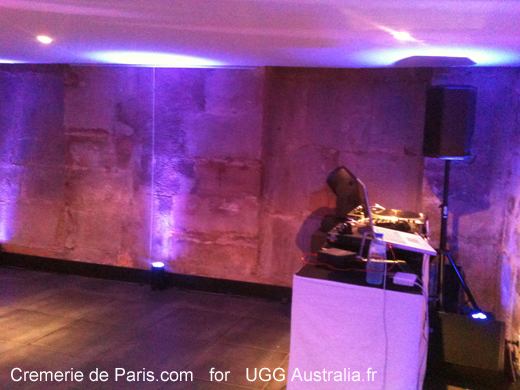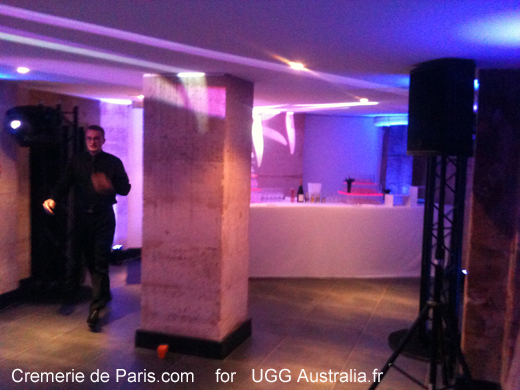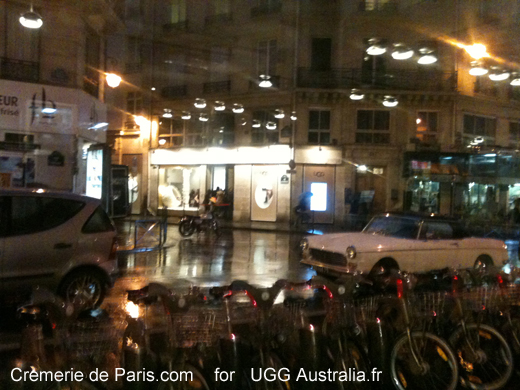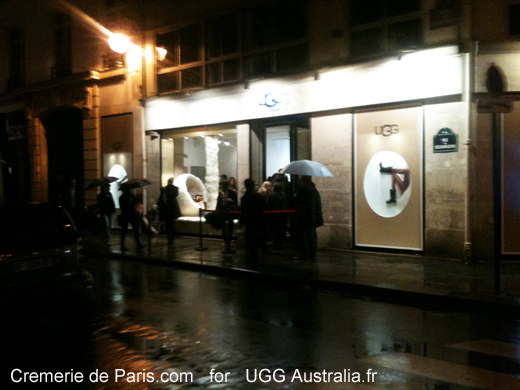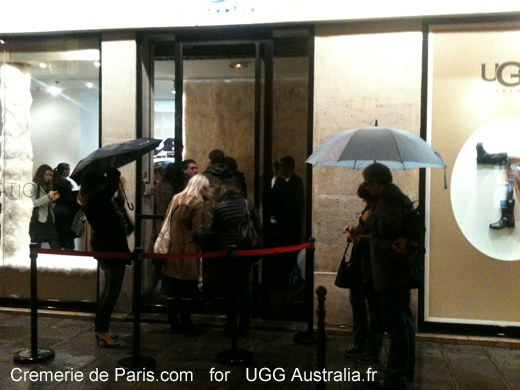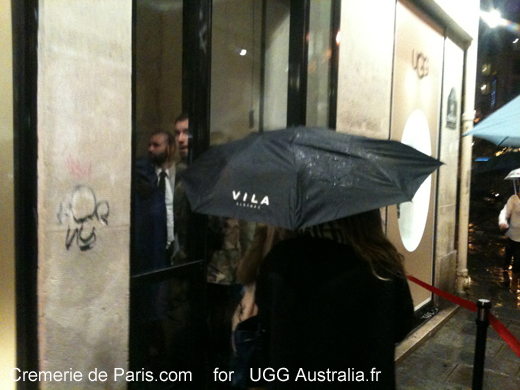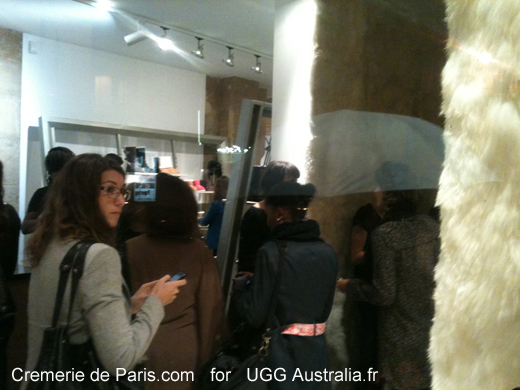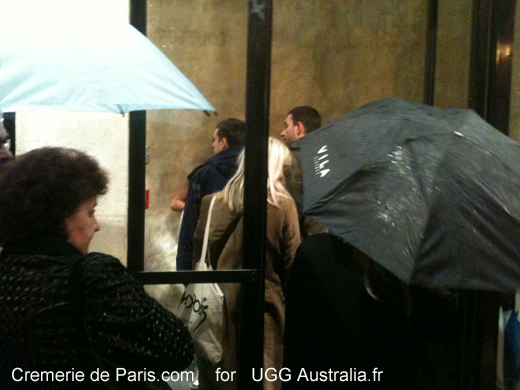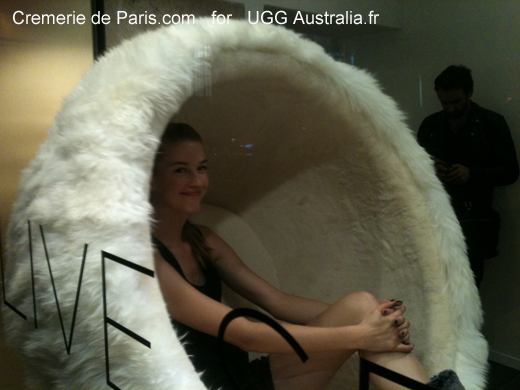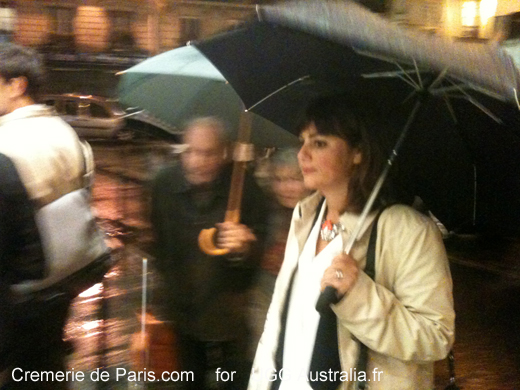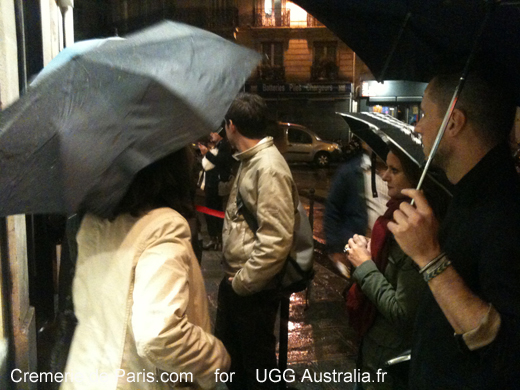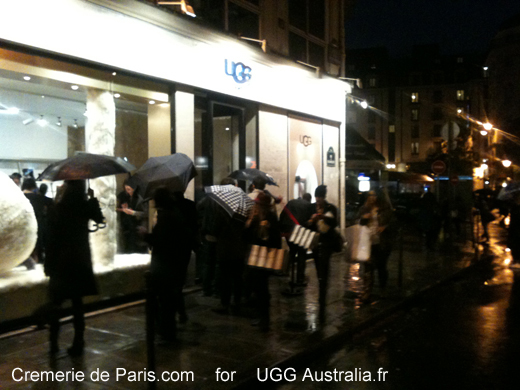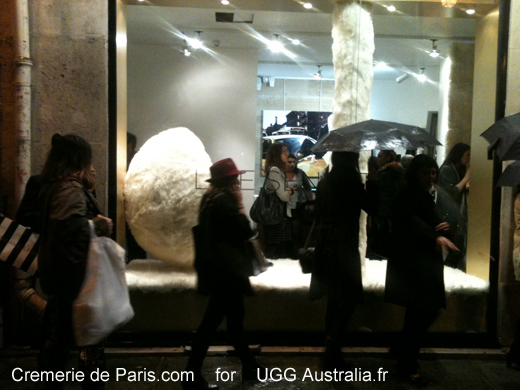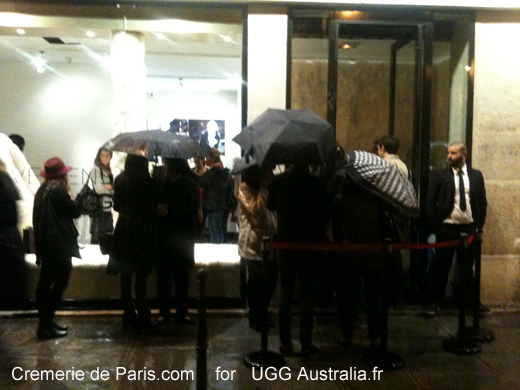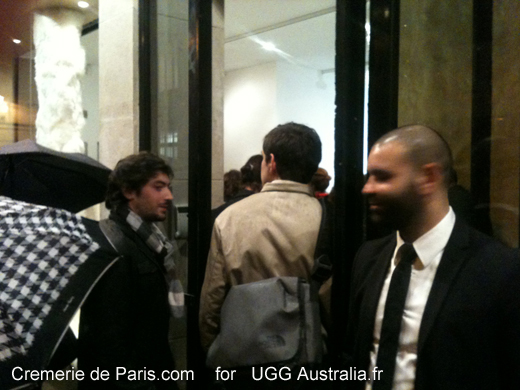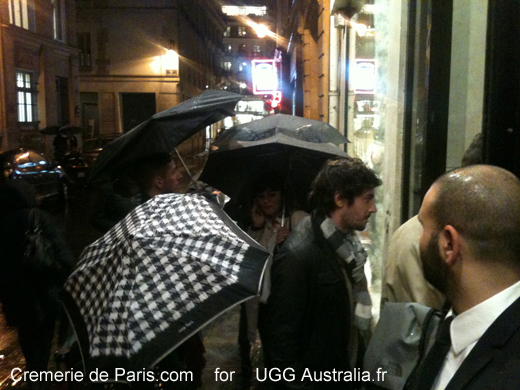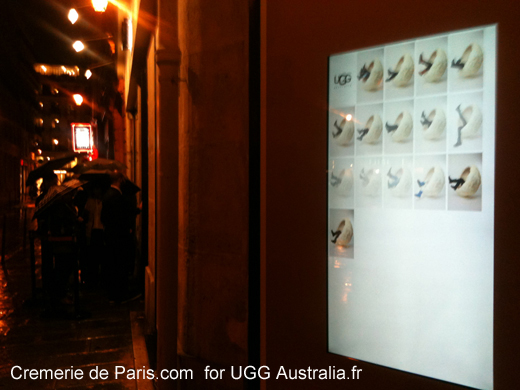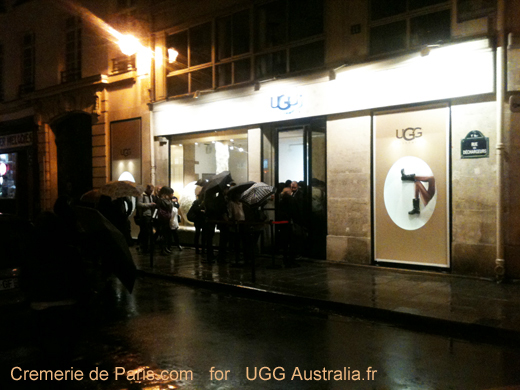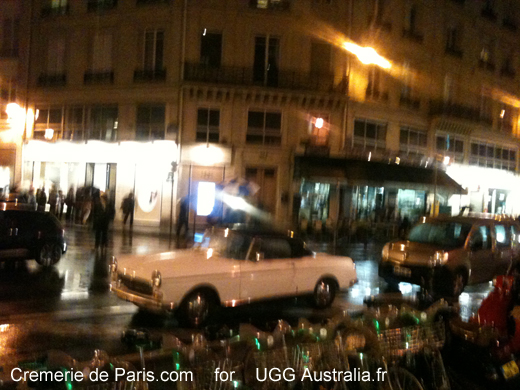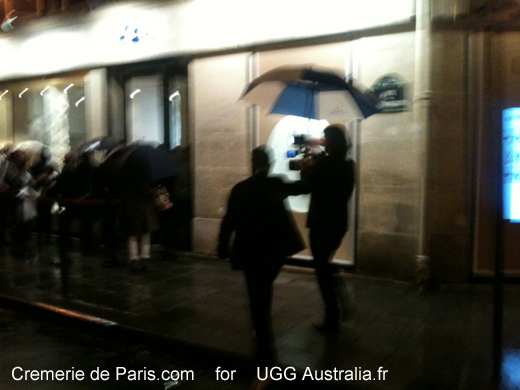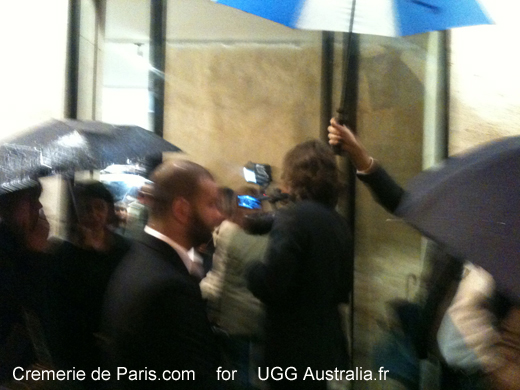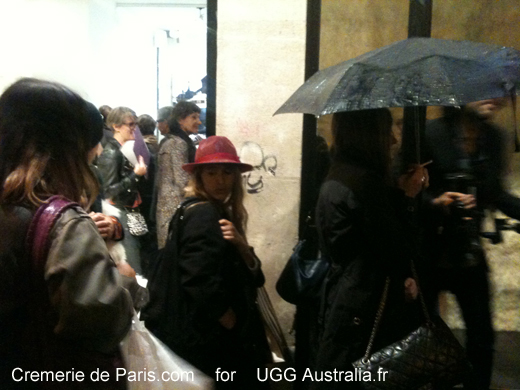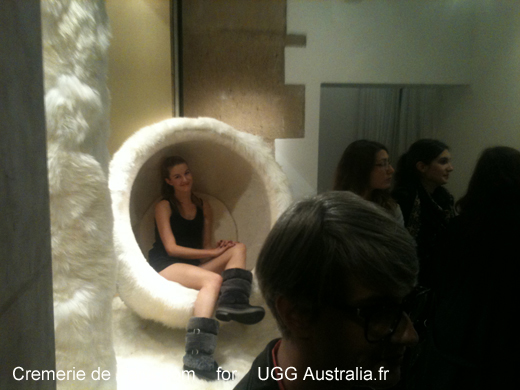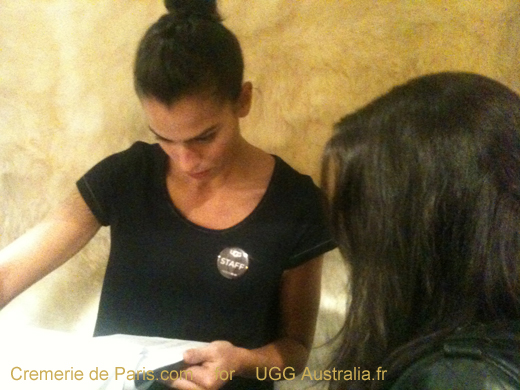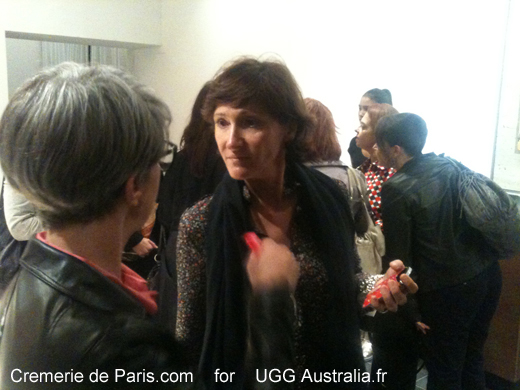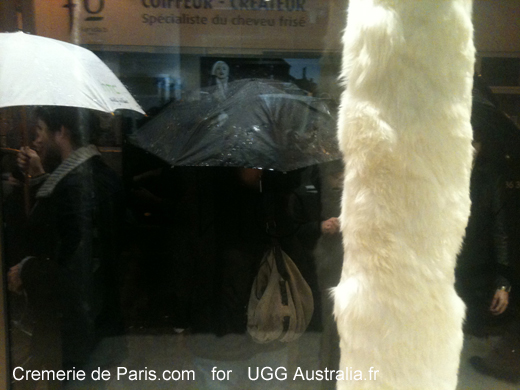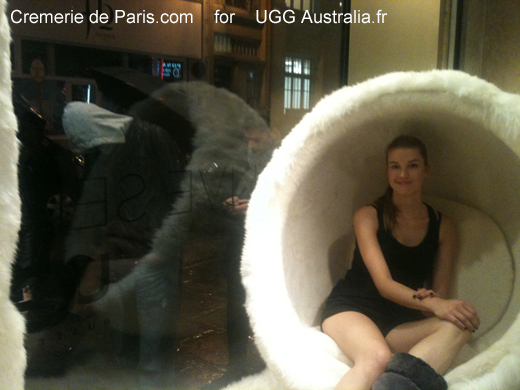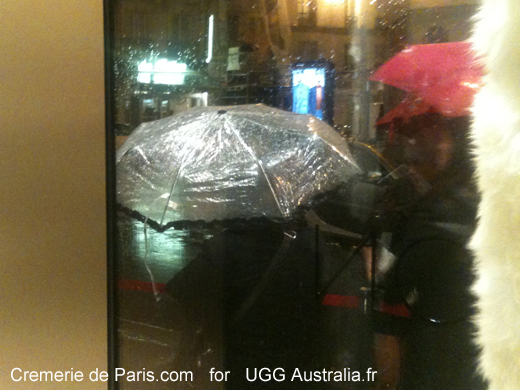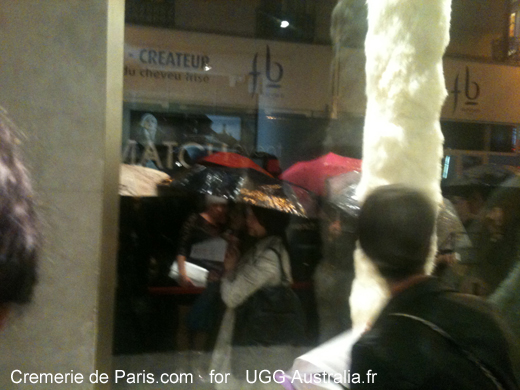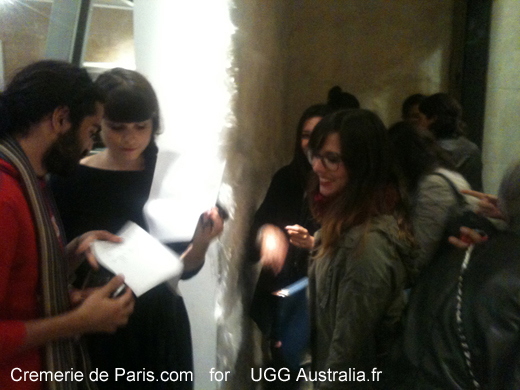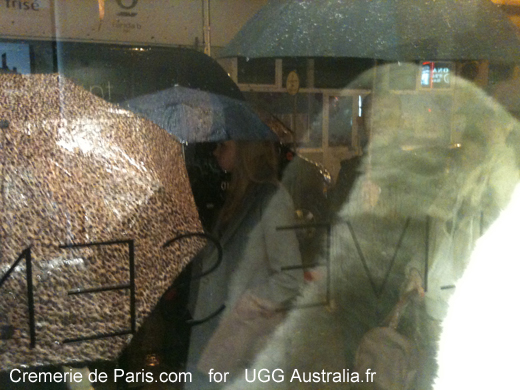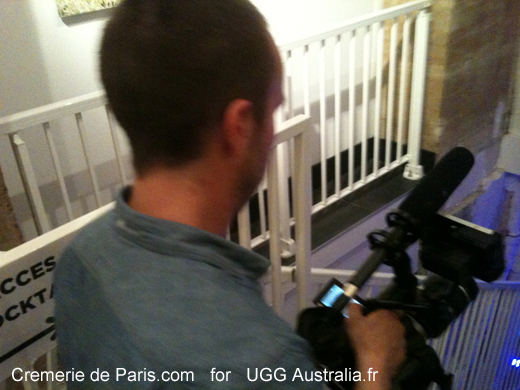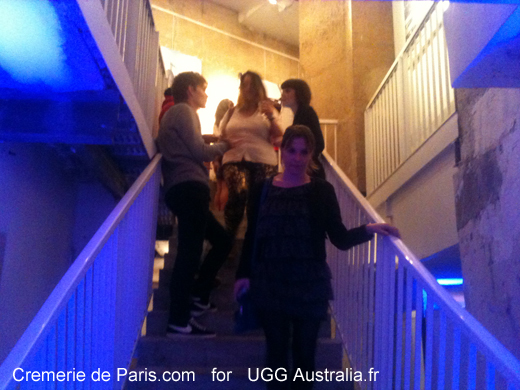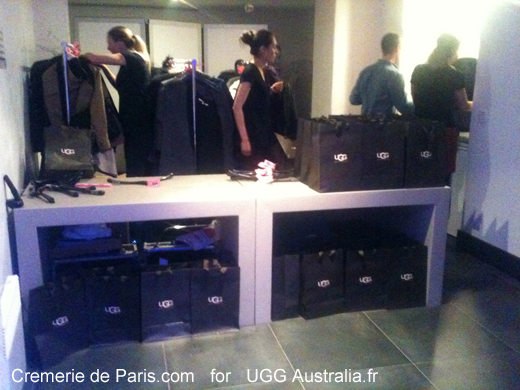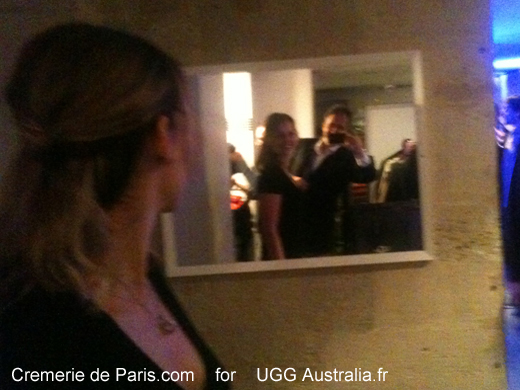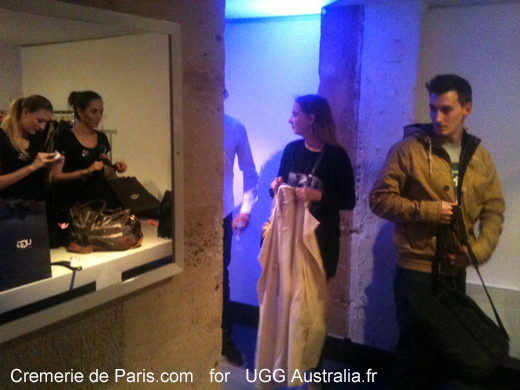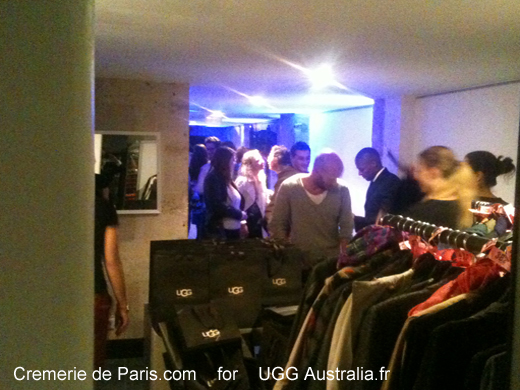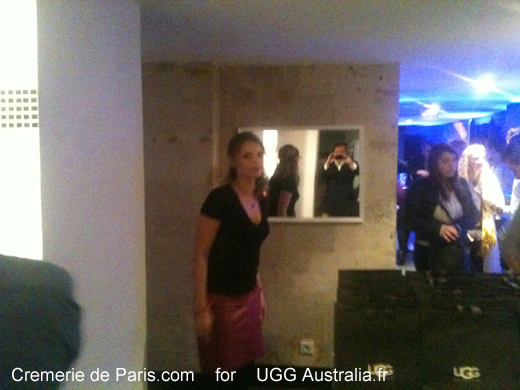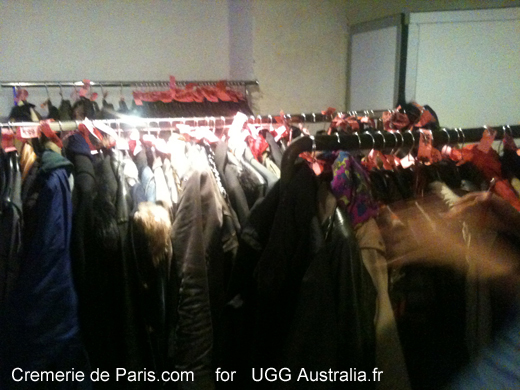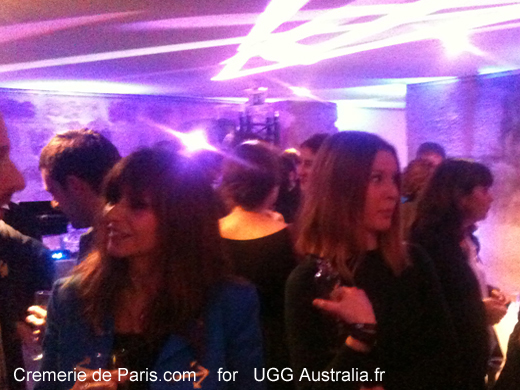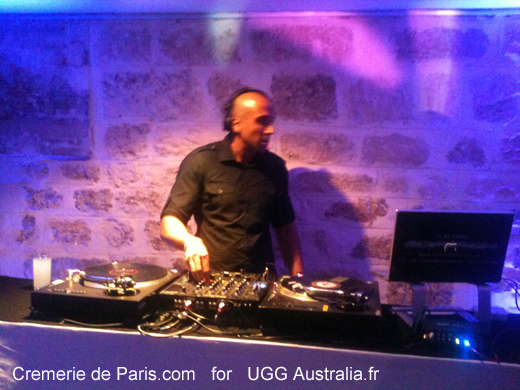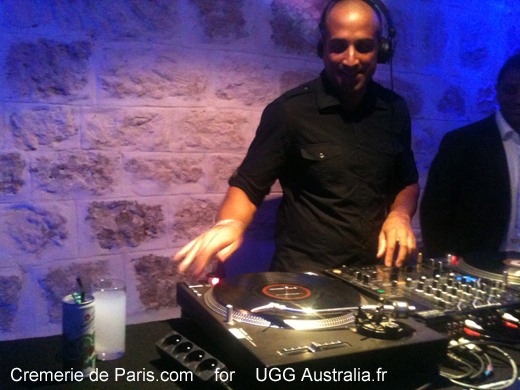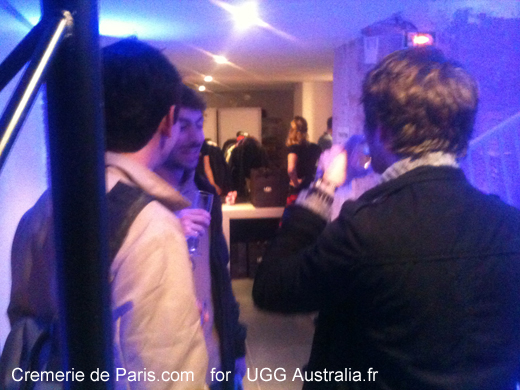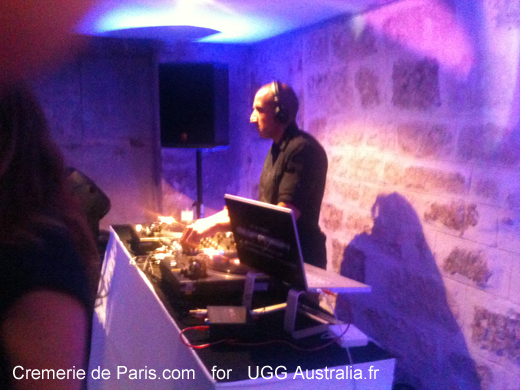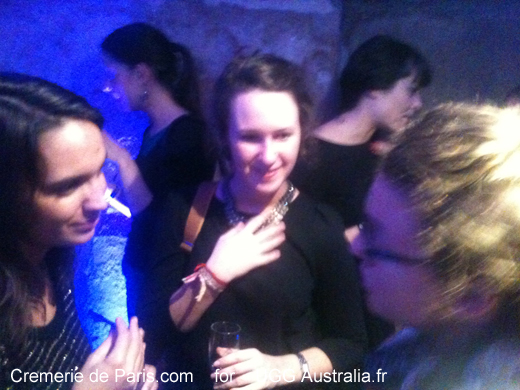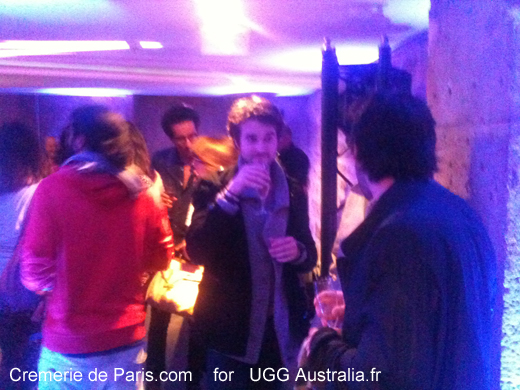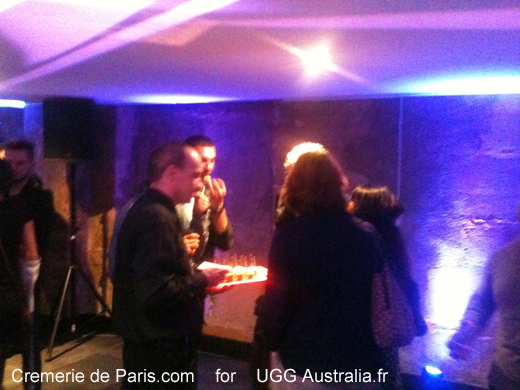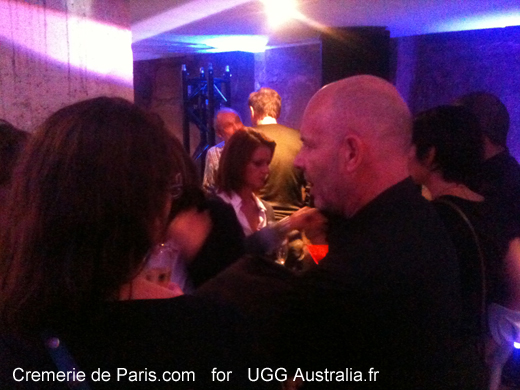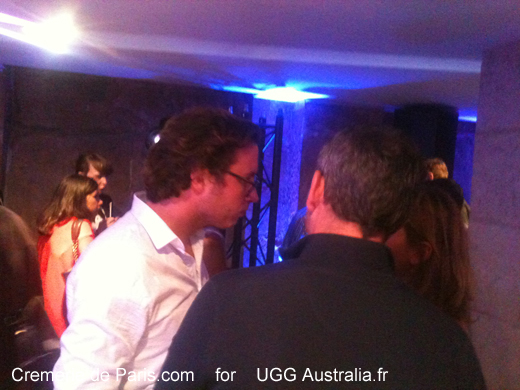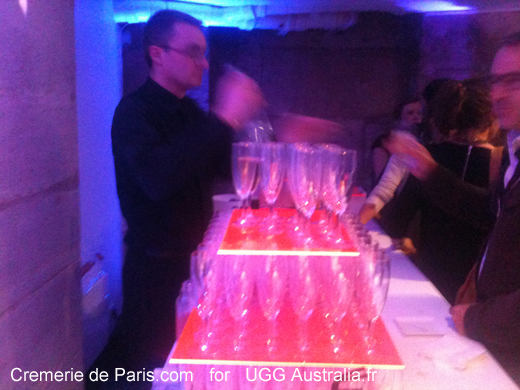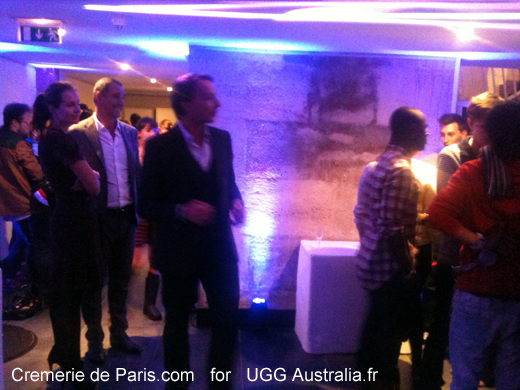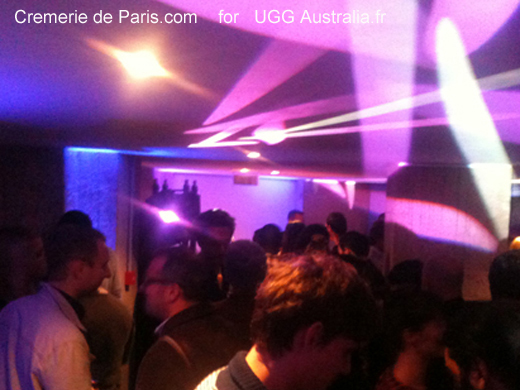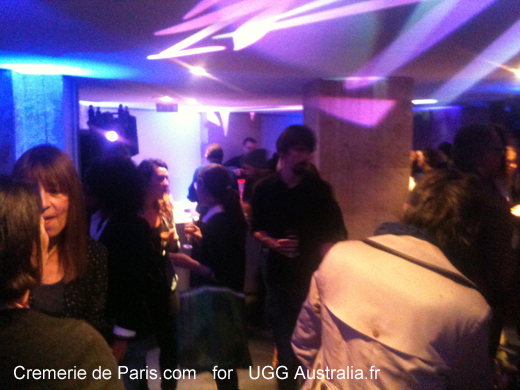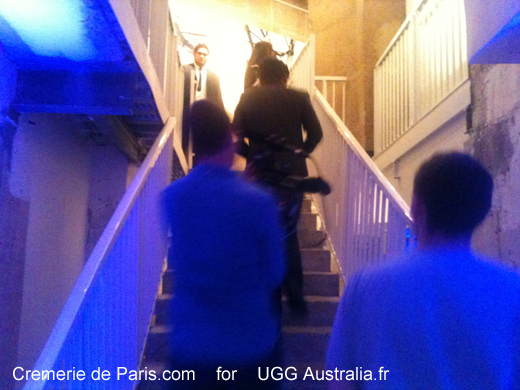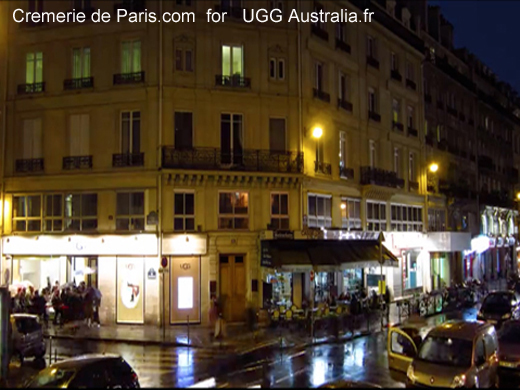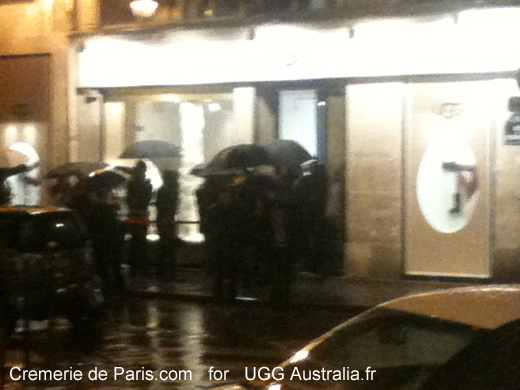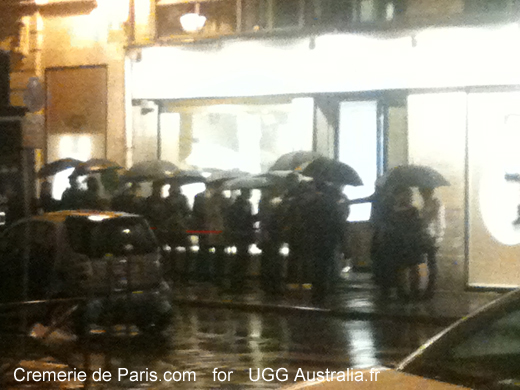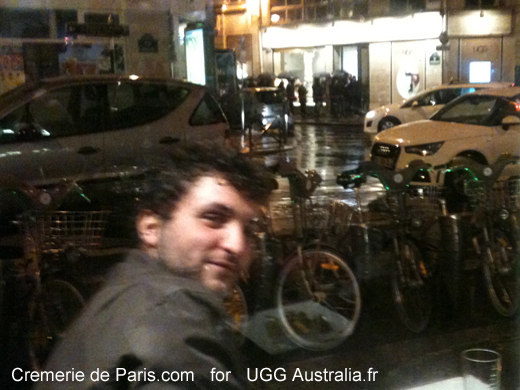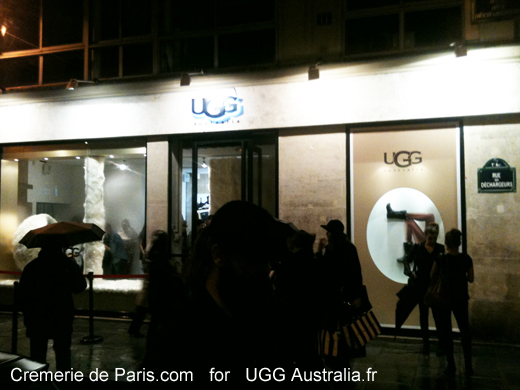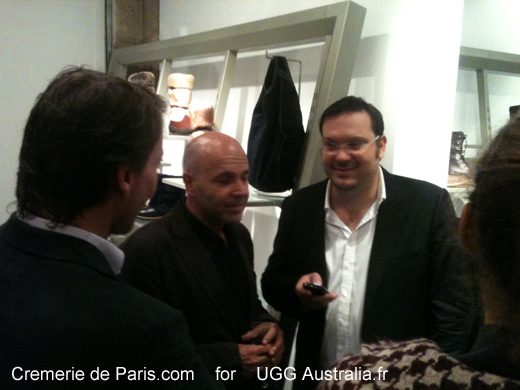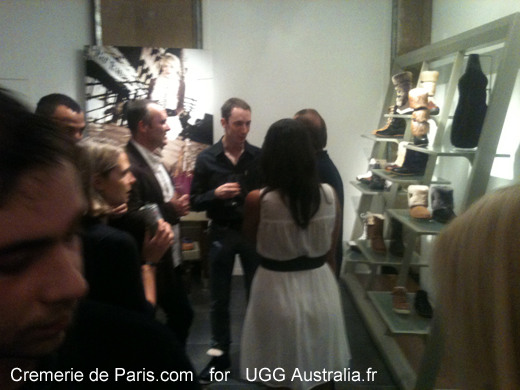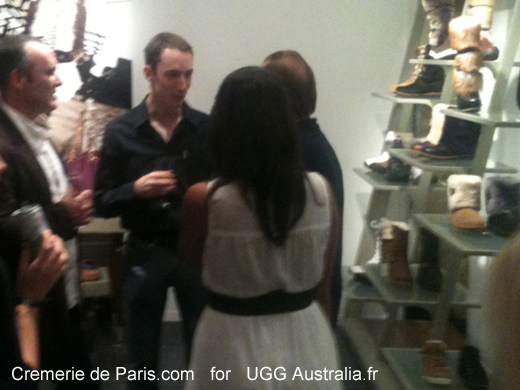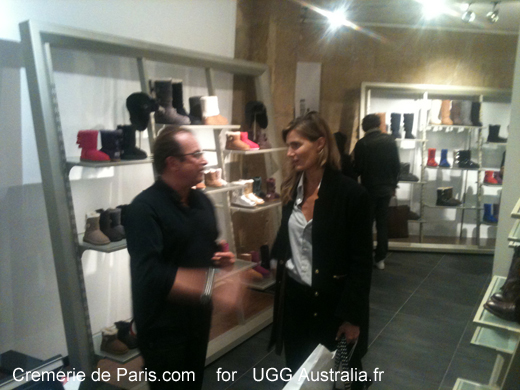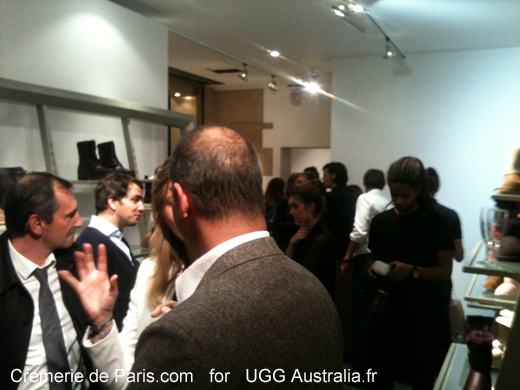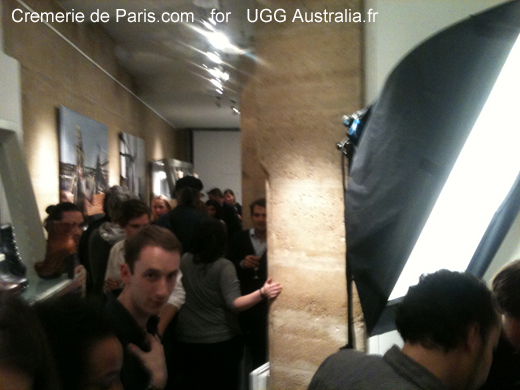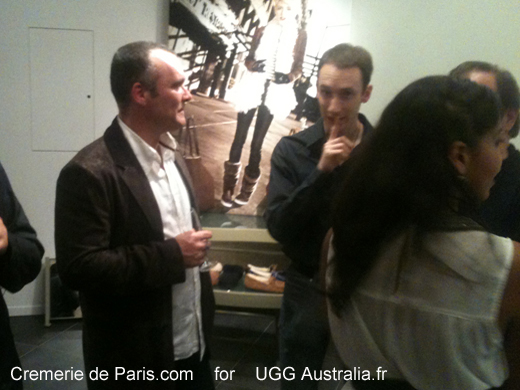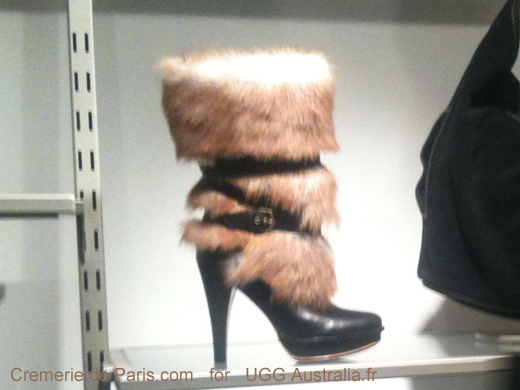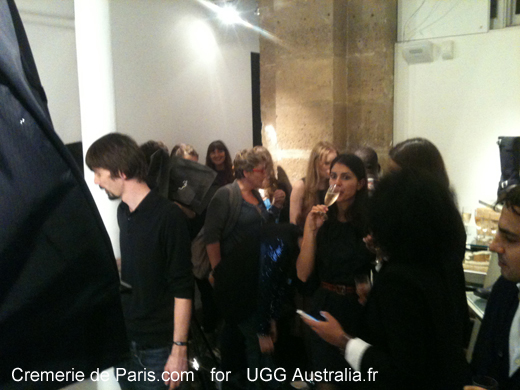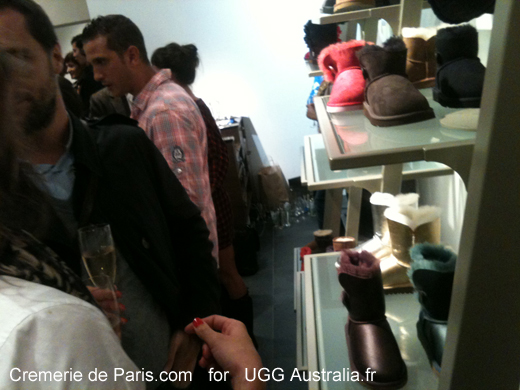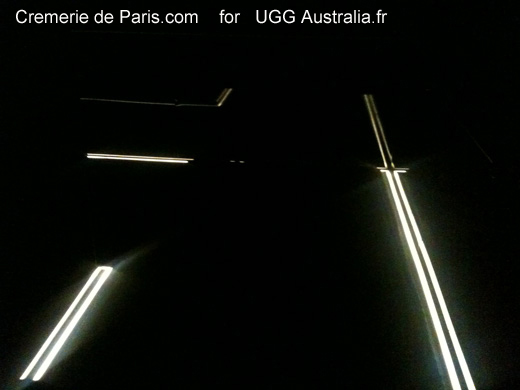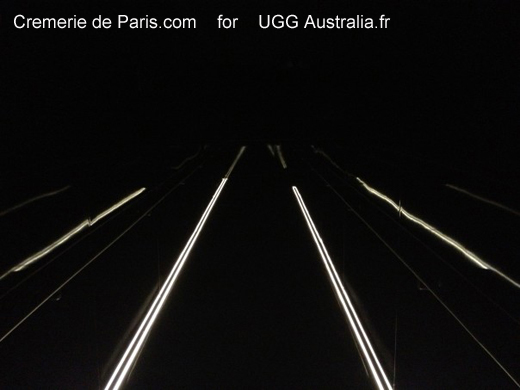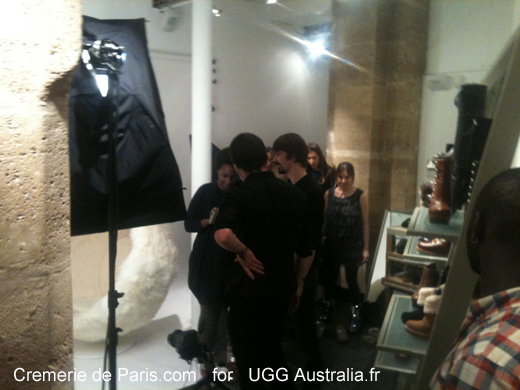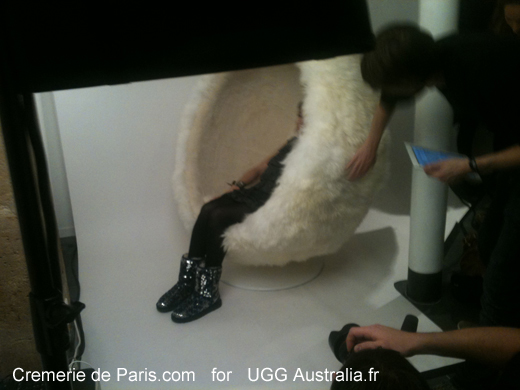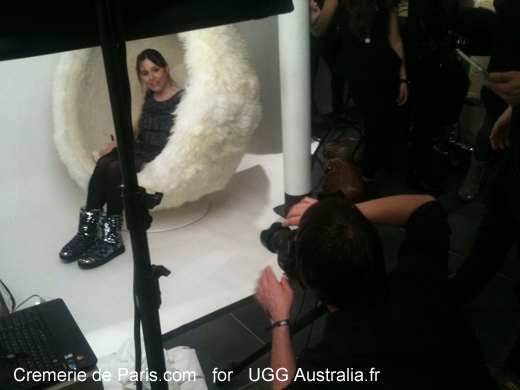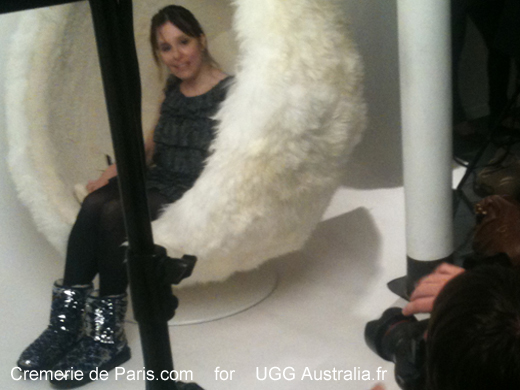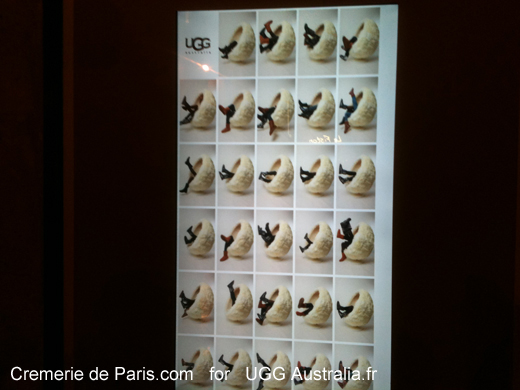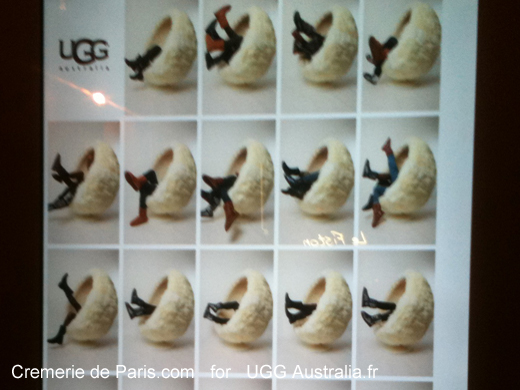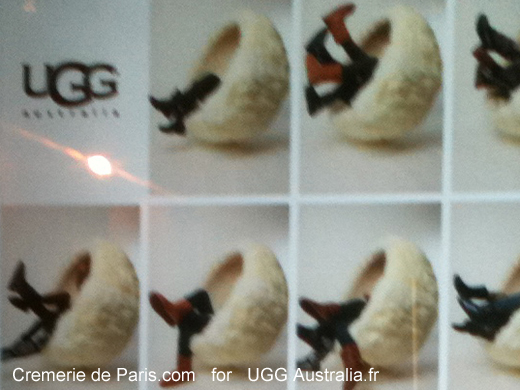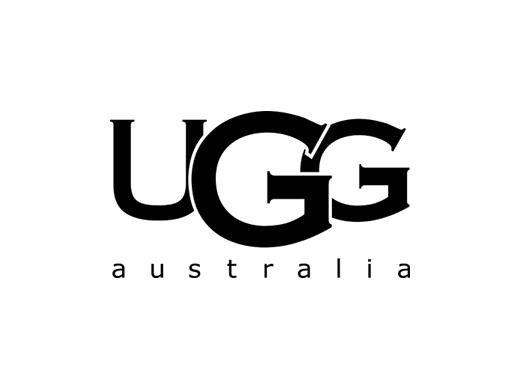 Le concept de l'expo UGG

La moitié de la Crèmerie de Paris est dédiée à ce que l'équipe de la marque nomme "une expérience sensorielle inédite".
UGG Australia propose une animation "pieds nus et les yeux fermés"
qui devrait mettre en avant la douceur et le confort de ses produits. 

"Nous avons un plan de communication couplant du print,
avec une campagne réalisée par le photographe Peter Lippmann, et du web 2.0, explique Audrey Beylemans,
directrice de la communication de la marque.
C'est un concept unique et nous voulons soigner le contenu digital".
Pendant leur découverte, les visiteurs pourront en effet partager les photos de leur expérience sur les réseaux sociaux.
La marque prévoit aussi des relais de l'événement dans de grandes villes en régions
via certains de ses partenaires indépendants pour retransmettre les expériences.
Le lieu sera aussi idéal pour la marque afin de présenter ses collections automne-hiver
avant l'ouverture de son flagship. Celui-ci, dont l'ouverture est prévue pour le 18 octobre au 26 rue Vieille du Temple,
devrait donner encore un peu plus d'écho à son offre.

Car son entité française, fondée en 2011, nourrit des ambitions de développement. "Avec la création de la structure française nous avons un intermédiaire de moins et proposons maintenant des prix identiques au site internet, explique Jean-Michel Herrault, directeur de la structure française. Grâce à notre flagship, nous allons aussi pouvoir présenter l'ensemble des modèles féminins, des accessoires et de la collection masculine".
Un volet masculin que la marque souhaite développer.
"Nous sommes à la recherche d'une égérie masculine.
Aux Etats-Unis, nous avons Tom Brady, le footballeur américain, mais qui n'a pas d'aura en Europe.
Sur la France nous aimerions un Vincent Cassel,
mais toute la problématique est de trouver une icône qui ait une forte aura sur tous les marchés du continent".
Articles de Presse:


Whitepages.ar
Le Pop Up Store de UGG
raronne sur les Pages Blanches / White Pages de l'Argentine,
whitepages.ar

Articles :
L'expo Ugg dans une histoire de la mode by Cremerie de Paris
Ugg Pop Up Store by Pure Tend
Ugg Pop Up Store by Madeloiselle Stef
Ugg ouvre Boutique Ephémère à Paris by BFM TV
Ugg Pop Up Store by Sortir à Paris
Ugg Pop Up Store by Marie Luv Pink
Ugg Pop Up Store by Brandarex
Ugg Pop Up Store and Expo at Cremerie de Paris by CPP Luxury
Ugg passe à l'offensive by Fashion Network
Ugg and other iconic Pop Up Stores by Grand Hotels of the World
Ugg Pop Up Store by Charonbellis
Ugg Pop Up Store by Elodie in Paris

Articles de Presse archives:

Ugg Pop Up Store by Wad Mag
Ugg Pop Up Store by Hello Cotton / Femme Actuelle
Ugg Pop Up Store by Street Planneur

Ugg Pop Up Making of by Cremerie de Paris



Cremeries de Paris
Autour du carré, rue des Halles, rue des Déchargeurs, rue de la Ferronnerie, rue St Honoré
= place Marguerite de Navarre
sortie N°1 du Métro Châtelet les Halles
entre Louvre et Marais, entre Canopée et Samaritaine
Meeting Place of the World's of famous Brands.