UGG Pop Up Store
---
(our images on the UGG Australia Boutique are royalty free and can be reproduced on other websites)
trouvez toutes les Boutiques UGG sur le Store Locator de la Cremerie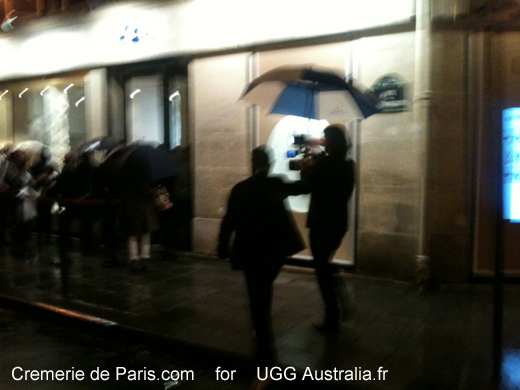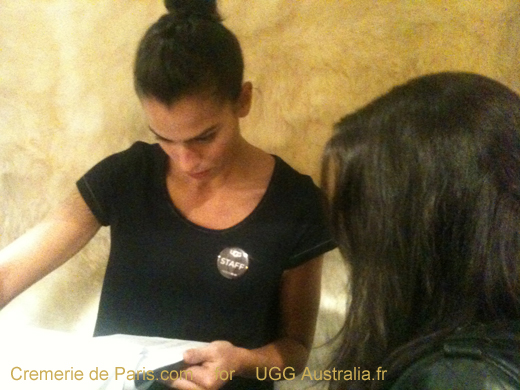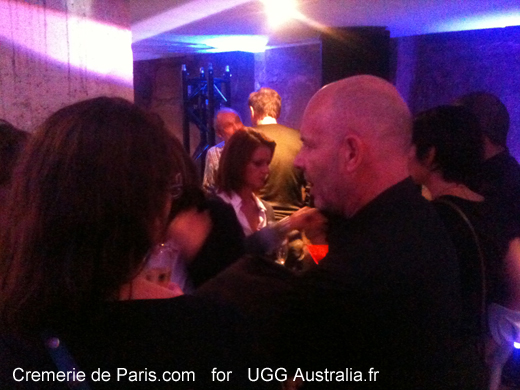 Après 7 jours de montage la très attendu Boutique UGG ouvre
enfin le jeudi 11 octobre 2012.

C'est un RdV incontournable de la Paris fashion world,
mais helas la meteo n'est pas au RdV.

Sous un ciel orageux l'appareil photo
de la Crémerie prend les premiers images
est il se dit,
quel dommage une si mauvaise meteo pour cette belle soirée d'ouverture.

Nous achetons en toute vitesse un parapluie
pour proteger la camera qui est suppose
de réaliser une Video Time Lapse de la soirée.



Vers 19h il y a encore peu de Monde
et la succès de la soirée s'annonce moyen.

Et puis à 20h la pluie se dechaine sur Paris.
Il pleut des cordes ...
Et la pluie ne veut plus s'arreter.




Mais pourtant il n'y a rien à faire
pour decourager les Amoureux de UGG
qui arrivent de plus en plus nombreux.
Une longue fil d'attente se forme patiemment devant la Crémerie
et heureusement la personne qui avait organise la soirée
a prevu des parapluis de secours.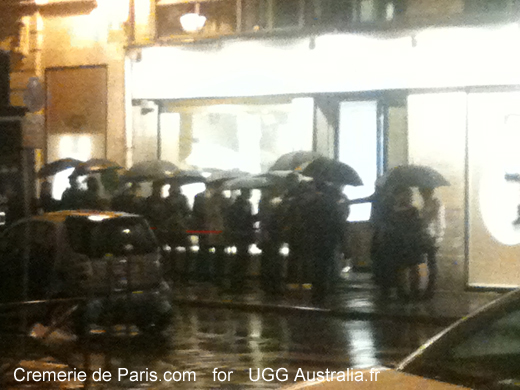 Well il n'y a pas tous les jours qu'une marque
qui est l'ambassadrice d'un pays aussi lointain que l'Australie
s'installe à Paris ....

La semaine suivante UGG ouvre d'ailleurs une Boutique permanente
au 26 rue Vieille du Temple
dans le Marais, 10 minutes walking distance de la Cremerie de Paris.



Cremeries de Paris
Autour du carré, rue des Halles, rue des Déchargeurs, rue de la Ferronnerie, rue St Honoré
= place Marguerite de Navarre
sortie N°1 du Métro Châtelet les Halles
entre Louvre et Marais, entre Canopée et Samaritaine
Meeting Place of the World's of famous Brands.