Noty Aroz Art Expo & Pop Up Store
Like this page on FB.com / Facebook:

---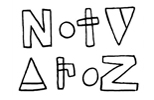 Noty Aroz Art Expo and Pop Up Store vendredi 24 juin et dimanche 25 juin 2017
de 11h à 20h - vendredi 23 juin vernissage public jusqu'à 23h
L'expo est organise par Lina Chbani.
Qui est Noty & Aroz ?
Noty et Aroz se rencontrent dans une école primaire de la banlieu parisienne.
Une passion commune pour le dessin ainsi que l'absence de père,
parti pour l'un, décédé pour l'autre,
font naître entre les deux garçons une amitié d'ordre fraternel.
A 12 ans, c'est lors d'une escapade artistique qu'ils rencontrent un viel homme invalide.
Alors qu'ils graffent le côté de sa maison, l'ancien aventurier,
sociologue et anthropologue de renom les prend sous son aile.
Ils nouent rapidement un lien unique avec celui qu'ils considèrent aujourd'hui
comme leur mentor, leur propre père: Le Professeur.
Durant des années, l'homme leur transmet les fondements du Syncrérisme Fictif,
une théorie socio-théologique portant sur une nuvelle religion émergeante, la Mythologeny:
depuis le début du troisième millénaire, à travers le monde,
certains peuples se seraint mis à vénérer des personnes issus à la fois de fictions populaires
et de croyances traditionelles.
Cette nouvelle mythologie serait une religion consciente,
dans laquelle les divinités vénérées ne seraient pas perçues comme ayant existé par le passé, mais comme possédant un impact concret sur le réel.
Le Professeur nommera les deux jeunes hommes Noty Aroz
- enigme et anagramme graphique - et les chargera de prêcher la bonne parole.
Aroz fera des études d'histoire alors que Noty étudiera l'écriture scénaristique.
Tels deux apôtres et leur prophète, après avoir effectué des recherches approfondies,
ils ont aujourd'hui découvert une manière de prédire
les nouvelles icônes religieuses de la Mythologeny.
Chacune des créations graphiques de Noty Aroz
découle d'un long travail de recherche et d'analyse,
dans lequel chaque symbol est justifié, réfléchi, puis retranscrit.
Street-Art ludique pour certains, croisade d'un nouveau genre pour les autres,
toujours est-il que leur démarche artistique ne s'arrête pas à la prouesse technique et qu'il s'agit incontestablement d'une pratique novatrice dans le paysage de l'art contemporain.
En sortant les personnages de la fiction et en les ancrant dans le réel,
Noty Aroz parlent aux fans de geek art et aux passionnés de cultures ancestrales,
ils sacralisent le trop-populaire et nous confrontent à une nouvelle lignée de figures icibigraphiques: MytholoGenY, une Mythologie pour la Génération Y ?
Leurs oeuvres de pochoirs en 3D s'inscrivent dans la même démarche:
confronter un outil populaire tel que le pochoir à un objet noble
et souvent sacré, la sculpture;
Encore une fois, le fond va de pair avec a forme.
En résulte un travail d'artisan minitueux et lourd de sens.
De la découpe de pochoir aux sclptures,
en passant par les affiches sauvages, tout le travail artistique de Noty Aroz ets artisanal,
et aucun outil informatique n'est jaais utilisé.
L'Icône El Murciélago c'est..
1 - Le gant de Batman tenant la balance de la justice:
symbole commun au justicier et à la Santa Muerte
(The Batman's glove holding the scales of justice:
this symbol is common both for the righter of wrongs and the Santa Muerte)



2- Les figuiers de Barbarie: présents sur le drapeau mexicain, ils symbolisent la ville de Mexico
(The cactus pears: can be found on the Mexican flag, they symbolize Mexico City)
3 - Le serpent coupé en deux: présent sur le drapeau mexicain, il symbolise la légende de Tenochtitlan
(The snake cut in half: can be found on the Mexican flag, it symbolizes the Tenochtitlan legend)
4 - Le portail de l'asile d'Arkham: lieu paradoxal incarnant la justice inefficace dans l'univers Batman
(The gate of Arkham Asylum: paradoxical place that embodies inefficient justice in Batman's world)
5 – Le chêne pédonculé: présent sur le drapeau mexicain,
c'est un arbre sacré et divin, associé à la puissance, lien entre le ciel et la terre
(The pedonculate oak: can be found on the Mexican flag, it is a sacred and divine tree related to power; link between sky and earth)
6 - La Batoréole : entre christianisme et spot utilisé par la police pour appeler le justicier
(The Bataureola: on the borderline between Christianity and the spotlight used by the police to call the righter of wrongs)
7 - La Boussole: chez les mexicains,
la chauve-souris est une divinité de la mort associée au point cardinal Nord
(The compass: For Mexican people, bat is a death divinity associated to the compass North point)
8 - le globe GC: la Santa Muerte est représentée tenant un globe dans sa main gauche,
symbole de sa supériorité. Le GC signifie Gotham City, ville sur laquelle règne Batman
(The GC globe: the Santa Muerte is represented holding a globe in her left hand, symbol of her superiority. GC means Gotham City, city in which Batman is ruling over)
9 – Le pendentif : La loupe représente le détective.
La faux est l'instrument principal de la Santa Muerte
(The pendent: the magnifying glass represents the detective. The scythe is the main tool of the Santa Muerte)
10 - Les épaulettes triangles: représente le Y de Noty et le A de Aroz,
présents dans chacune de nos créations
(The triangular shoulder pads: they represent the Y of Noty and the A of Aroz,
that we can find in all of our creations)
11 - Le laurier-sauce: présent sur le drapeau mexicain, il symbolise l'immortalité et l'héroïsme
(The bay laurel: can be found on the Mexican flag, it symbolizes immortality and heroism)
12 - La Bat-chouette: animal totem hybride symbolisant le syncrétisme fictif du Murciélago.
La chouette, symbolisant l'omniscience est l'animal totem de la Santa Muerte;
(The Bat-owl: hybrid totem animal, symbol of the Murciélago's fictive syncretism. The owl is a symbol of omniscience and is the totem animal of the Santa Muerte)
13 - La couronne Wayne: marquée du logo de l'entreprise de Bruce Wayne (alias Batman),
elle représente la suprématie de la Santa Muerte.
(The Wayne crown: marked with the logo of the Bryce Wayne's company (alias Batman), it represents the supremacy of the Santa Muerte)
Encore plus d'explications par le théologue mexicain Diego Guzmàn Espinosa pendant l'exposition.




teaser de l'exposition par Silvio Verrier


teaser de l'exposition


teaser de l'exposition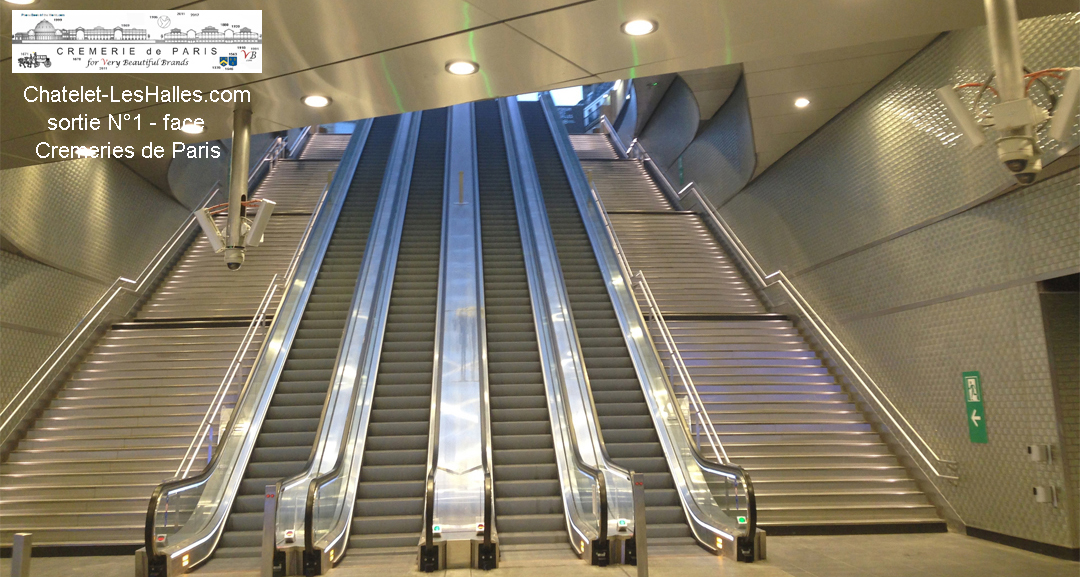 Si vous arrivez en Metro / RER

utilisez la toute nouvelle sortie N°1 Porte Marguerite de Navarre
station Chatelet-lesHalles.com
La sortie se trouve directement devant nos differentes Cremeries de Paris.
---