Like this page on FB.com / Facebook:
Lav'Omada Pop Up Store



---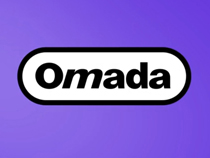 Omada Game.com
Instagram @omada.app
Instagram @cremeriedeparis
FB.com / Facebook
Youtube
Cremerie de Paris - Pop Up Store Hotspot
Phone Book of the World Expos


Lav'Omada / Omada Pop Up Cafe at Cremerie de Paris N°1

opening wednesday Nov 23 2022
until sunday Dec 4 2022


Lav'Omada - for football Lovers
The Lav'Omada was imagined for the Worldcup -
football event.

Football fans were invited to kick balloons into the washing machines.
If their ball enters into the machine
there is the chance to win a price.




Creative people behind the Omada Pop Up Store:

The Pop Up Store
is organised by
Sarah Chetoui from Sache Agency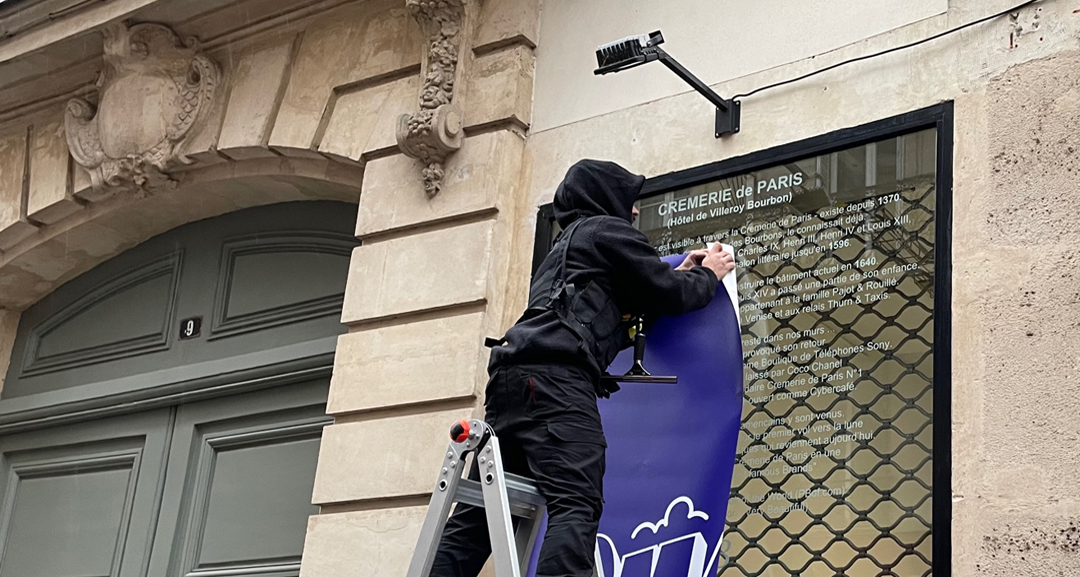 Laurent Tabourect (TAB'S) Chef de produit GL Events,
Yann Houriez Video et Son GL Events
Magali Thomas GL Events
Loic Alavoine (Multimedia technician)

Deco Assemby / Making of
Ciprian Lazarovidiu
Daniimre Holmar
Vasile Cornea
Dinu Lazar
Lassaad Ben Daali
Noureddine Bouaziz
Sasa Sreckovic

Window Stickers
Maximilian Cocagne
Benjamin Rebreyend
Antoine Olive

Deco team from Slovakia
Julius Vransky
Kristina Krudova
Martin Kulich
Erik Lokoskan
Kristian Srulec
Mazian Hrenik
Veronika Hrenarova




Metro exit Marguerite de Navarre & Cremerie de Paris N°1 by Omada
VB.com/omada/visit
Cremerie de Paris N°1 empty
VB.com/no1/visit


Videos made at Cremerie de Paris


4:19 min Lav Omada Pop Up Store Making Of (2022)



3:10 min Lav Omada by Cremerie de Paris (2022)



Omada Videos


0:37 Tu penses pouvoir réussir le Lav'Omada Challenge ? (2022)


12 :40 min 24H au CAMP NOU avec la TEAM NASDAS (2023)
with the American footballer Jimmy Garoppolo and Simone Biles


Omada Pop Up on Instagram


Post on @omada.app


The Omada brand:
Omada means team in Greek.
It's a totally free sports betting app
which presents itself as an alternative to paid sports betting.

There is no financial risk,
it's just for fun to play.
The purpose is to modernize sports betting.

You can chat with your friends while betting on games.
Omada is part of the
Luni Group
group
which is based in
Bordeaux

and who is a publisher of mobile applications.

LUNI publishes various applications
in different fields
ranging from creativity
well-being and games.
There are several million downloads per day.

more company history coming soon
VB.com/omada


A Pop Up Store
in the heart of Paris
at a place young people love


Cremerie de Paris
is located on rue des Halles
facing the main subway exit Marguerite de Navarre
on the way to Samaritaine / Louvre.

The history of Cremerie de Paris
located in the Hotel de Villeroy Bourbon VB mansion
is also liked to football.

But to become a football hotspot
many thinghs need to happen before ...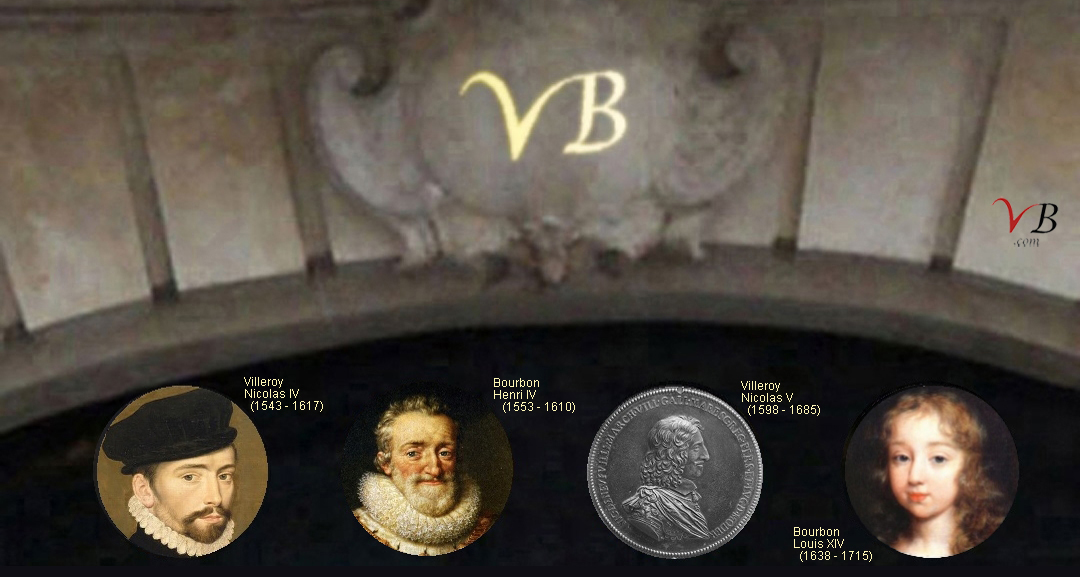 The history of VB and of Cremerie de Paris
goes back to the year 1370.
Over a long period of time the Villeroys, food merchands
at the Paris les Halles food market,
become advisors of the Bourbons,
Kings of France.
Nicolas IV Neufville de Villeroy (1542 - 1617)
inherits the mansion.
Villeroy becomes a minister
of the first Bourbon King, Henri IV (1553 - 1610)
His grandson Nicolas V de Villeroy (1598 - 1685) becomes
the teacher of the 3rd Bourbon King
young Louis XIV (1638 - 1715).


1671 When Louis XIV has the project
to build the Versailles Palace
he invites the Villeroy children to live there.
The Villeroys sell VB the Paris mansion
which now turns into a technology hotspot,
the Royal Postal Services
(ancestor of the French PTT and of our Phone Book of the World)

1986 A descendant of the old postmasters
initiates a relaunch of Telecom activites
around, VB, the old Postal mansion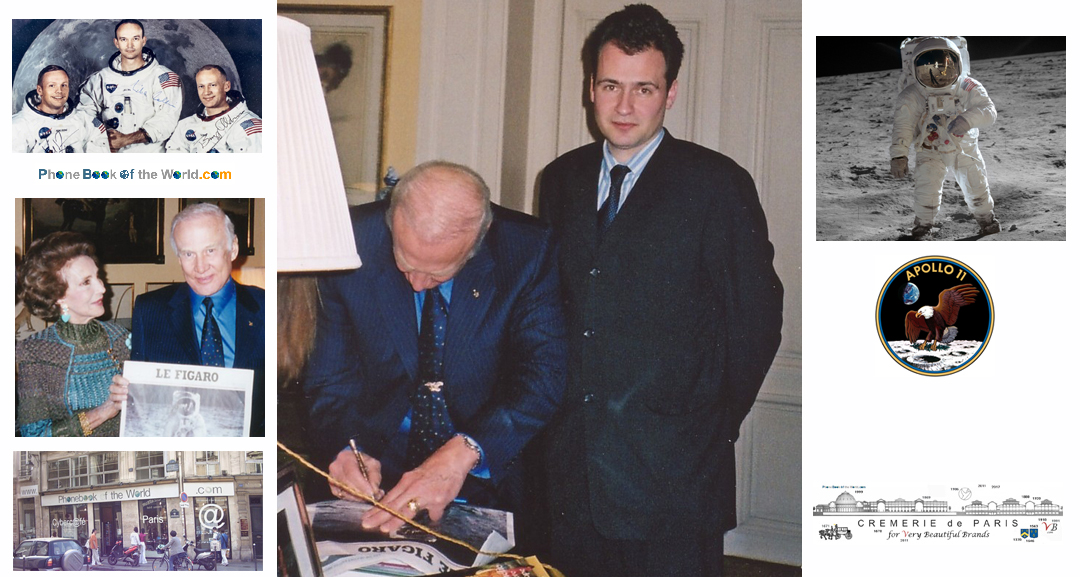 1995 while internet was still unknow in France
we operated the first Internet Cafe.
At the time avant-garde Americans were already the web
while Paris Hotels were not yet connected.

And somehow we got to meet to most
increadible people desperately trying to find
an internet connection in Paris:
web pioneers,
the inventor of the dot com system,
founders of major internet companies
and a man from the first flight to the moon.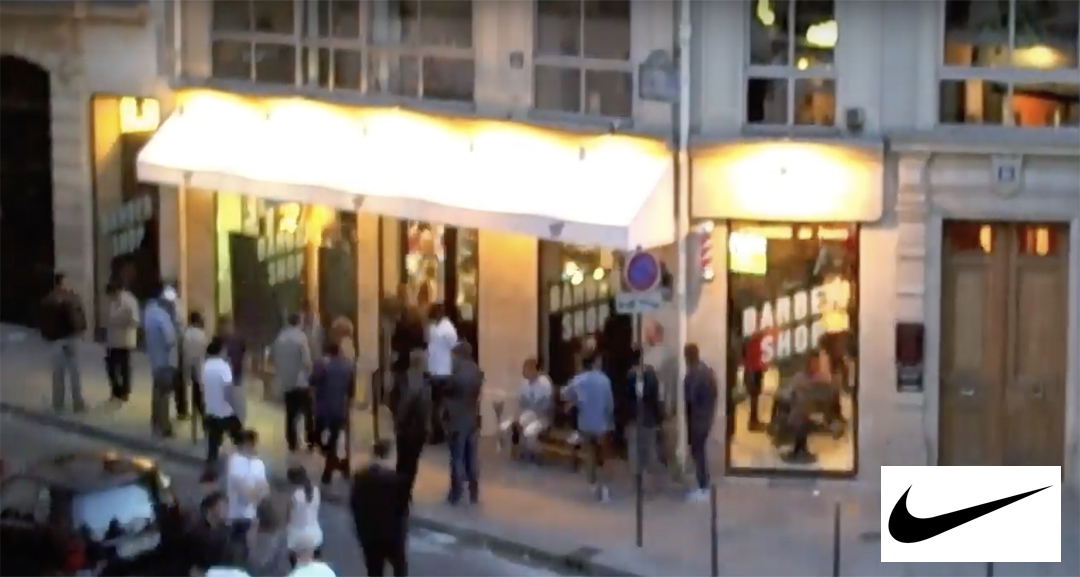 2012 Nike planned a spectacular event,
the Nike Barbershop.
Young people could get a free haircut
based on the look of famous footballers.

The president of Nike wanted a location linked to glamour and style.
When he found out that we had a connection
with the man from the moon,
he wanted to come,
even though Cremerie de Paris
had never hosted any famous brand event before.

Nike started the trend to make Cremerie de Paris become a
"Meeting Place of the World's most famous Brands".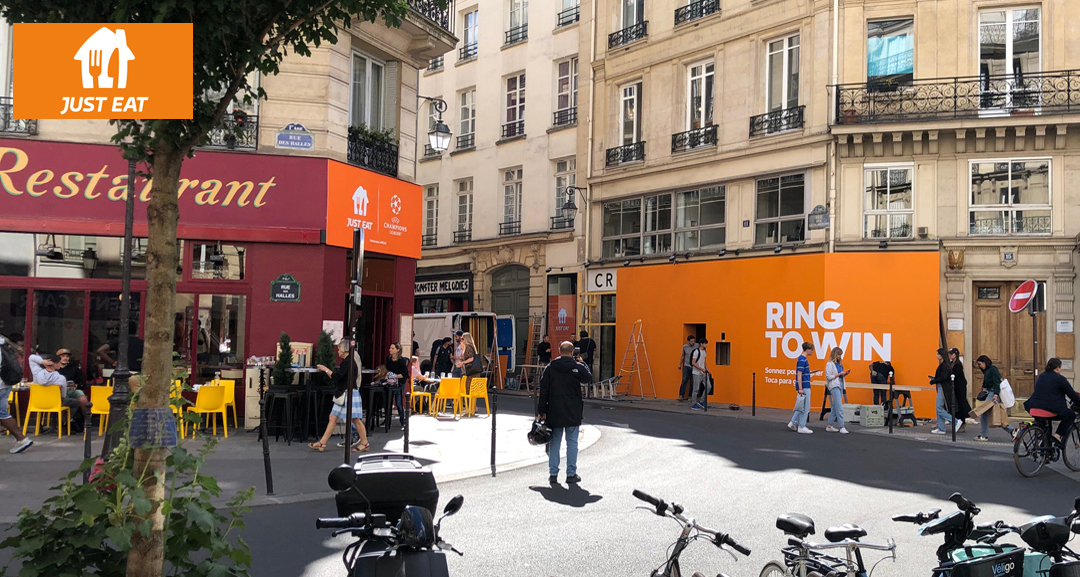 Another unique football event was organised by Just Eat.


All this might explain why 2022 september
Sarah Chetoui called from Barcelona.
As Cremerie de Paris was already
about to sign a contract for the same dates,
Sarah send her mother to come by
to vist the location in the evening.
The next morning the contract
for the Omada Pop Up was on it's way ...




Press Articles:
New Exclusive Partnership between Omada and SMC Dubai

for the time of the Pop Up ...
Omada on the homepage of Phone Book of the World / PBof.com




Acces to the Omada Pop Up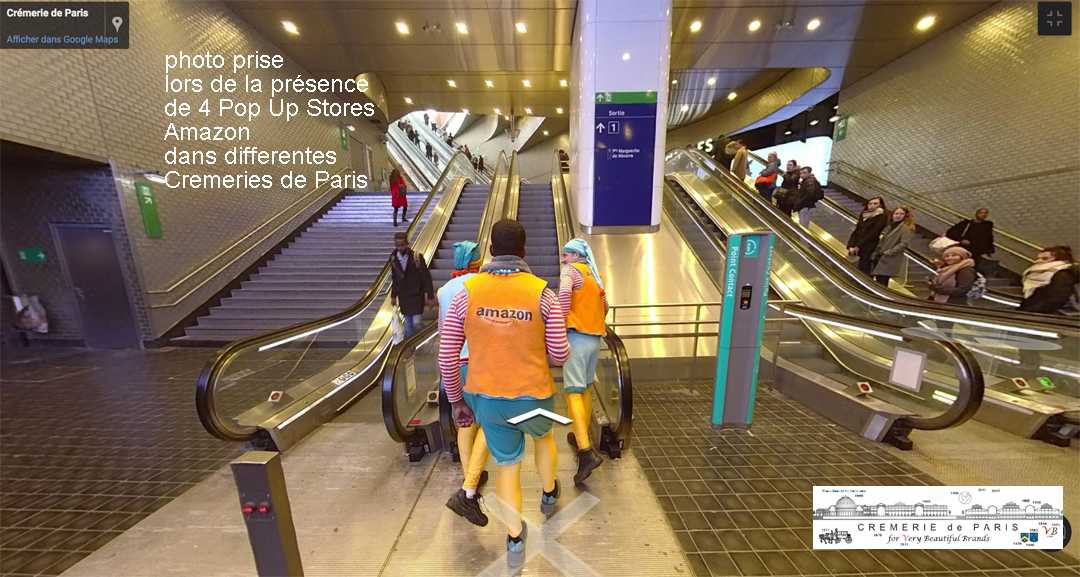 En Metro / RER



use the new exit / sortie N°1 Porte Marguerite de Navarre
of the subway ChateletlesHalles.com/sortie1
Getting out of the metro you will see the
Omada Pop Up Store
located at Cremerie de Paris N°1


-
RER B
direct connection
with
Roissy CDG
(30 min - only take a much faster non stop direct train)
Orly
(30 min RER B + Orlyval) and Gare du Nord (4 min).
-
Metro 4
direct connection
with Gare de l'Est (15 min) and Gare Montparnasse (19 min)
-
Metro 14
direct connection
with Gare de Lyon (8 min) and Gare Saint Lazare (9 min).
-
Metro 1
direct connection
with Champs Elysées (15 min)
Sortie N°1 Chatelet les Halles N°1 faces our different Cremeries de Paris,
N°1
,
N°2
,
N°6
,
N°9
,
N°18
,
N°19
Pop Up Stores
and
N°3
,
N°4
,
N°7
,
N°8
,
N°10
Pop Up Cafes.
Omada is on the right side of the exit
Marguerite de Navarre
at Cremerie de Paris N°1.
Marguerite has already come by,
as she was a friend of the
Villeroy
family
first Cremerie de Paris,
but this was a long long time ago...
Marguerite is considered to be the grandmother of the
Bourbons
,
the letter "B" of
VB.com
By
Bus
(11,24,67,69,72,74,76,81,86) arrèt rue de Rivoli / Pont Neuf
By Voiture, parking Pont Neuf face à la Samaritaine
By Scooter
avoid parking in a zone for bikes !
Global Post Expo Impact:
2022
... The presence of Omada
at Cremerie de Paris was for two weeks .
Construction started Wednesday 2022 Nov 16 at 8 am,
Disassembly will be finished Monday Dec 5 2022.
But the presence of Omada
will last through time
.
The event will continue to be seen
around the globe ...
as Cremerie de Paris
has something unique.
not even a 10.000 m2 venue
on Champs Elysees or on 5th Avenue has.
It's not only a question square meters.

Cremerie de Paris is
a historic location
with a very long history.
Over 650 year
since 1370
connecetd to many
Kings of France
inventors, tech pioneers, designers and products
.
Not everybody is interested in history,
but the Cremerie de Paris history
has a direct link
to the
global presence
of the Omada event
through time ...
Back in
1671
Cremerie de Paris / the VB mansion
was the place where some pioneers
created the Royal French Postal Services.
The Postal Service ended in 1738
but Telecom returned in 1986
resulting in today's
Phone Book of the World


Videos of the Omada event
will be on multiple pages
of Phone Book of the World.

Omada is
on the homepage of Phone Book of Spain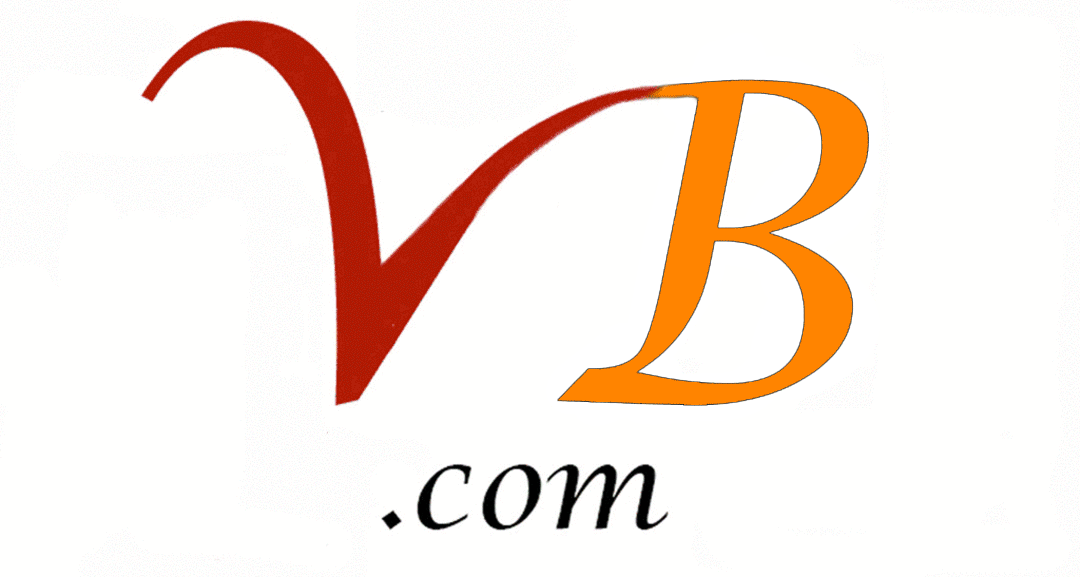 Part of the long long Telecom history
is also part
a Two Letter Domain,
one of the shortest adresses of the web
VB.com
, acronym for Very Beautiful
ou de Villeroy Bourbon.
There are only 676 Two Letter Domains
mainly based in the USA or in Chine.
Only two "Two Letters"
are in France, one in Paris.
VB.com is also the one and only Two Letter domain
in the hands of a Museum / Pop Up Store.
Omada
will be added soon ...