Cremeries de Paris
au coeur de Paris et au coeur de l'histoire de France ... depuis 646 ans
grande Cremerie de Paris N°1:
Hotel de Villeroy (Villeroy & Bourbon 1370/1561/1640)
Poste Royal de France (Pajot & Rouille 1671-1738)
Cremerie de Paris / Halles Centrales (1870-1970)
Electrica for Sony (1993 - 1999)
Cybercafe de Paris (1995-2005)
Phone Book of the World (since 1986 / 2000)
Pop Up Store (since 2011)
Les sept Cremeries de Paris ne sont pas seulement en plein coeur de Paris ...
Elles sont des Hotspots chargés d'histoire et de culture qui se mélangent
avec des Pop Ups des plus belles marques, very beautiful brands (VB) .

Depuis des siècles, la Cremerie de Paris a toujours eu
une attraction magique sur des gens créatifs venant des horizons les plus divers ...
Margueritte de Navarre, Henri IV,  Louis XIV, Pierre le Grand,
Napoléon III et Eugénie, Emile Zola, Eugen Boch, Vincent van Gogh,
Queen Victoria, Alexandra Feodorovna,
Maria Romanov,  Anastasia Romanov, Alexei Romanov,
Dmitri Romanov, Coco Chanel,  Aimée de Heeren,
Lady Diana, Myriam Maxo et les Pokemon connaissent déja depuis longtemps ...
Pop Up Store à travers le monde :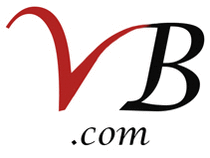 Informations :
Surface:
N°1: Cremerie de Paris (250m²) since 1370 / 1640 / 1870
N°2: petite Cremerie de Paris (30m²) since 1860
N°3: Pop Up Cafe Gladines (160m²) since 1860
N°4: Pop Up Cafe La Factory (60m²) since 1865
N°5: Escalier Royal since 1640
N°6: Cremerie de Paris N°6 (60m²) since 1669
N°7: Pop Up Bar Maison Rouge (60m²) since 1669
N°8: Pop Up Cafe Maison Rouge (140m²) since 1669


Nous Situer:
prenez une carte de Paris, mettez le doigt au centre, c'est là ...
9/11 rue des Déchargeurs (Hôtel de Villeroy Monument historique)
angle 15 rue des Halles et 11 rue des Halles + 12 rue de la Ferronnerie 75001 Paris.

Plan d'accès
Métro Châtelet les Halles
Sortie N°1 Place Marguerite de Navarre (Ouverture 21 mars 2017)
ou Sortie N°10 Place Sainte Opportune



A 1min de la Rue de Rivoli, 5 min du Louvre et du centre Pompidou, 8 min du Marais et 15 min de l'Hôtel Ritz.