La Cremerie de Paris
au coeur de Paris et au coeur de l'histoire de France ... depuis 700 ans
Hotel de Villeroy (Villeroy & Bourbon 1370/1561/1640)
Royal French Postal Services (Pajot & Rouille 1671-1738)
Cremerie de Paris / Halles Centrales (1870-1970)
Cybercafe de Paris (1995-2005)
Phone Book of the World (since 1986 / 2000)
Pop Up Store Paris (since 2011)
Les trois Cremeries de Paris ne sont pas seulement en plein coeur de Paris ...
Elles sont des Hotspots chargés d'histoire et de culture qui se mélangent avec des Expositions Pop Up insolites. Depuis 8 siècles, la Cremerie de Paris et l'Hôtel de Villeroy ont toujours eu une attraction magique sur la créativité ...
La Cremerie de Paris a notamment été liée à des gens très créatifs venant d'horizons très differents et ayant un rayonnement à travers le monde ...
Pop Up Store à travers le monde :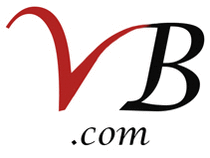 Informations :
Surface:
Cremerie de Paris (250m²), petite Cremerie de Paris (30m²), Pop Up Bar (40m²), Pop Up Cafe Gladines (160m²) et Cremerie de Paris N°3 (60m²), Pop Up Café Maison Rouge (200m²)
Nous Situer:
9/11 rue des Déchargeurs (Hôtel de Villeroy Monument historique)
angle 15 rue des Halles et 11 rue des Halles + 12 rue de la Ferronnerie 75001 Paris.

Plan d'accès
Sortie Métro Place Marguerite de Navarre (Ouverture 21 mars 2017)



A 1min de la Rue de Rivoli, 5 min du Louvre et du centre Pompidou, 8 min du Marais et 15 min de l'Hôtel Ritz.